Are you going through a major remodeling of your home or office? Are you adding a space onto a property that you have outgrown? Any time there is a major project that will end up creating construction debris, you will need to rent a construction bin from a selection of construction bins. Whether you rent from us at Guaranteed Services or another company, the rules are still the same as to what you can put into construction bins and a few things you can't. Let's go ahead and start with the things that you can put into construction bins without worry.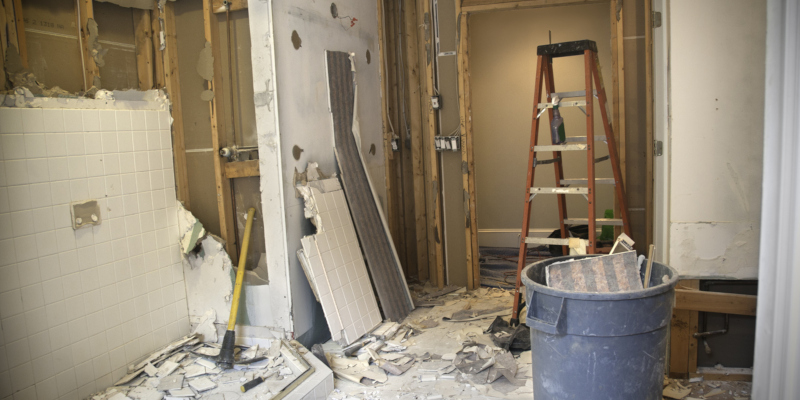 Things that are allowed in construction bins are generally items that are used in construction of a home or office. This includes things like paint cans (empty and dry cans only), lumber pieces, glass, drywall pieces, old brushes, tile, flooring and carpet scraps, roofing shingles, and even junk that is coming from the property. You can sometimes throw away things like upholstered furniture, but you will need to check on your specific city ordinances to determine whether or not throwing away an old sofa will cost you extra fines.
When it comes to the things that you can't put in a construction dumpster, the list is significantly shorter! There should never be wet paints, stains or lacquers in your construction dumpster. Things like batteries of any kind, electronics like your TV or old computer, tires, and hazardous waste materials (like cleaners or asbestos) should likewise be avoided.
To learn more about what you shouldn't put into a construction dumpster, please contact us here at Guaranteed Services today!