Many major landscaping overhauls can be completed in a day. Whether it is the laying of new sod or planting of bushes, small trees and flowers, it is amazing what you can do in a day. The last thing you want after all your hard work is to have a pile of unsightly landscaping debris in front of your property.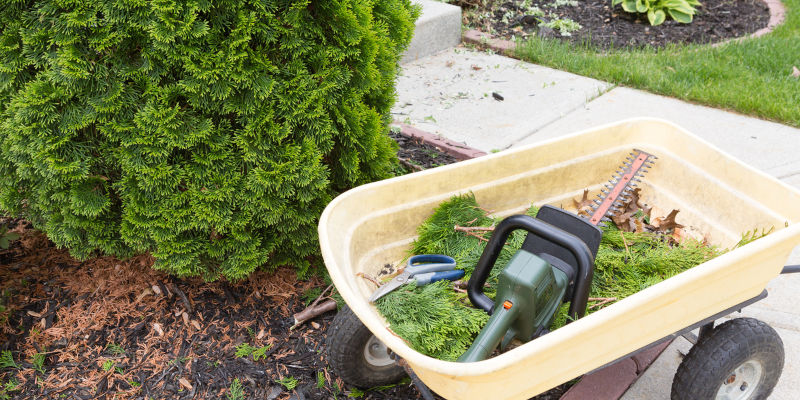 You can avoid this problem with our same-day waste bin service. This means that we deliver your bin early in the day and we pick the bin up at the end of the day. Your landscaping debris is whisked away in your same-day waste bin and the next day, it is like it was never there.
You can use your same-day waste bin for a wide variety of landscaping debris, including the following:
Sod and soil that you don't want
Leaves, twigs and whole tree branches
Lawn clippings from your trees or shrubs
Stumps and bushes that have been removed
Any unwanted lumber, including old fencing
You cannot put any hazardous materials in your same-day waste bin. To make sure that you get the same-day waste bin that will best suit your needs, make sure you know how much landscaping debris you expect and what types of debris you will have. This will help us get you the right sized bin for your job. We will also want to make sure there is plenty of room on your lot for the bin and to schedule the day and time of your delivery and pickup carefully to best meet your needs.