As a general contractor, you want things to go as smoothly as possible when you work on a project at a residential location. If you haven't already used one of our roll off dumpsters before, there are several reasons why renting one can contribute to the success of your next project.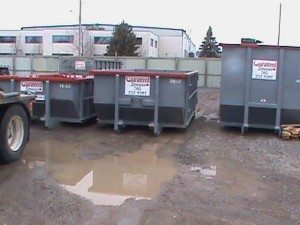 You Can Maintain a Clean Working Area. When you work on any type of residential project, you are solely responsible for making sure the worksite and the surrounding area stays clean and organized. By renting one of our roll off dumpsters, you don't have to worry about where leftover building materials will go. Instead, all you have to do is make sure everything goes into the dumpster.
Our Roll Off Dumpsters are Versatile. During any given week, you probably work on several different projects. For this reason, you need the roll off dumpsters you use to accommodate many types of building materials. Fortunately, you can dispose of most types of construction and building materials when you use one of our dumpsters. However, it's important to remember that we don't allow hazardous materials in any of our dumpsters.
We're Reliable. When you work on a project, you do your best to make sure you're able to meet your client's exact deadlines. At Guaranteed Services, we realize this and will get your roll off dumpster to the right place at the right time. This way, you don't have to wait to get the project started because you didn't have anywhere to put leftover building materials.