When you think of landscaping waste bins, you may be thinking of tree and shrub cuttings that need to be disposed of properly – and you wouldn't be wrong. However, there are some other uses for landscaping waste bins that may be convenient and practical when you have an outside project to complete. Here are a few easy uses for landscaping waste bins:
Soil & Dirt Removal – If you have a landscaping project (whether the things are going in the ground or coming out) you're going to have to deal with soil and dirt. From small construction projects to major landscaping overhauls, landscaping waste bins are a great way to get rid of soil and dirt you don't need.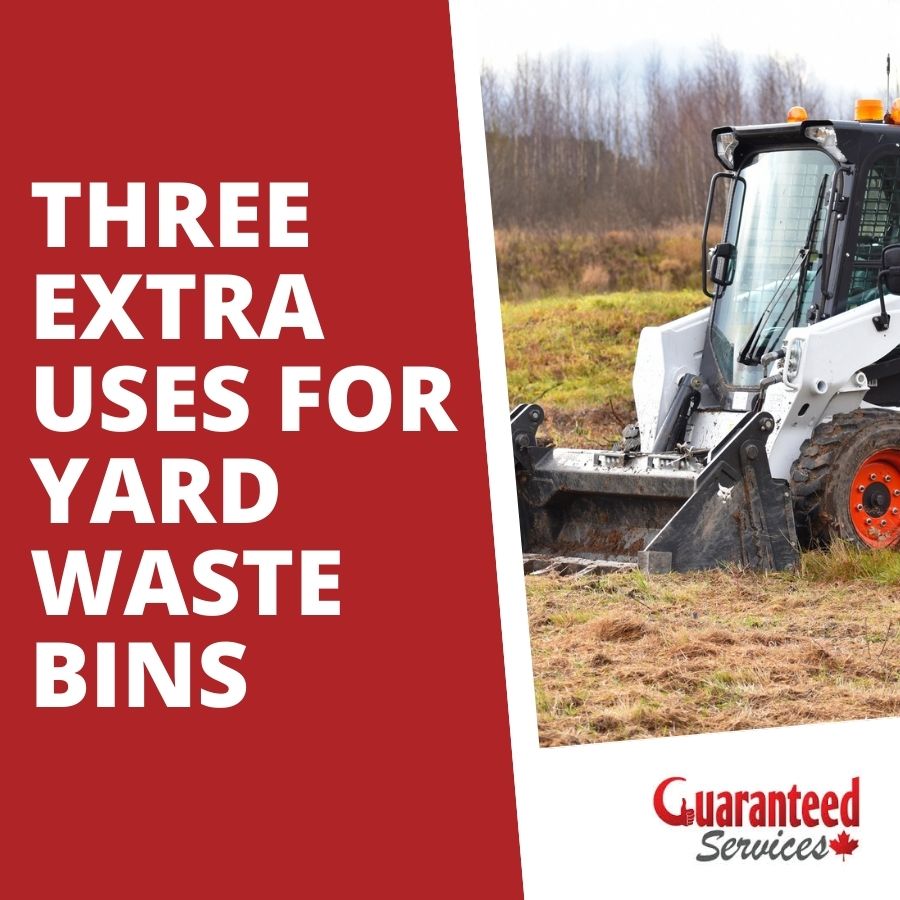 Dead Plants – Whether you are redoing you home garden or you are a professional landscaper working on a commercial property, knowing what to do with the plants that are no longer productive can be a hassle. Just tossing them into the neighbour's yard to buying millions of bags to put them in may not be the best option. Landscaping waste bins make it easy to separate dead plants from the ones you want to keep.
Stump Removal – If you are planning to clear land for a major construction project, or if you have unsightly stumps in your yard that create hassles, then landscaping waste bins may the ideal solution for tossing stumps that are in the way. You'll find that your landscape looks better, your construction project goes more smoothly, and your stumps are finally one less thing to worry about!
At Guaranteed Services, we'll be happy to provide the landscaping waste bins and containers you need for a variety of outdoor projects at your home or business. Contact us today to schedule delivery.