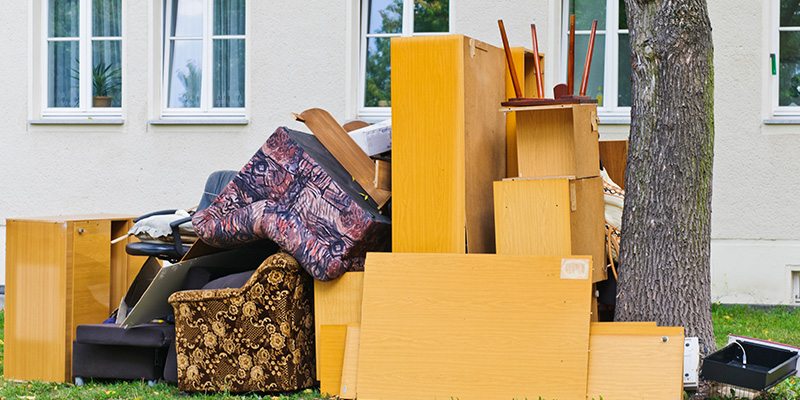 There is one thing that nearly every property manager has experienced – a vacating tenant who has left behind a real mess. Whether they have left all their possessions for one reason or another or have trashed the property so badly that serious demolition and renovation is needed, you are facing the dilemma of junk removal.
The typical property manager doesn't have the appropriate vehicle to handle junk removal and may not want to deal with lugging it all to the landfill anyhow. That is particularly true if there is some pretty horrible trash involved. If this sounds like your situation, the solution for junk removal is calling a company that provides bin rentals. There are many sizes available, including mini-bins for smaller junk removal issues on up to ones that can handle an entire home full of garbage and debris.
The bin is delivered right to the property that requires junk removal and placed per your instructions. When you are done filling the bin, they return to pick it up. They handle the disposal as well, so you can get back to your other property manager duties, such as finding a new tenant who hopefully won't put you in a junk removal situation down the road.
If you are looking for bin rentals in the Barrie, Ontario area to solve your junk removal problem, give us a call at Guaranteed Services. We can help you select the right size bin for your situation and get it delivered to you promptly. Contact us today with any questions you may have!