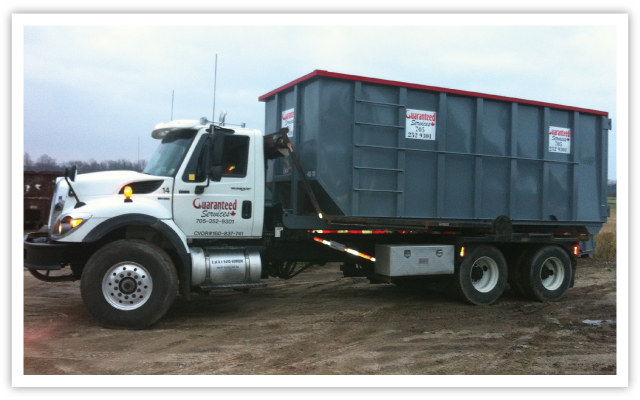 Whether you have yard debris from recent landscaping work or debris from a recent remodel or construction job, roll off dumpsters can make your debris removal easier. Whatever has created the debris, there is probably a roll off dumpster the right size for the job.
Here are some of the advantages to using a roll off dumpster for your debris removal needs:
These sturdy metal containers can handle big jobs.
Roll off dumpsters come in a variety of sizes and can be dropped off and picked up whenever best suits your schedule.
Sometimes, you don't even have to be present during delivery and pick-up.
Here are some things to consider before you reserve roll off dumpsters for your job:
Is there a place on your property large enough for the dumpster? If not, you may need to get a permit prior to placing the dumpster on the street.
How long do you need it?
Are there any restrictions on what you can place in the dumpster? Usually, hazardous materials cannot be placed in this type of dumpster.
You must load the dumpster on your own. If you need help with this, you may need to hire someone to help.
Because of their flexibility and convenience, roll off dumpsters can be a great option for debris removal. You will need to plan before you reserve your roll off dumpster, though. You want to make sure you get a dumpster that is big enough for your job, but don't want to pay for more than you need.