It is an exciting time to begin the journey to relocate to another area of the country. The chance to start fresh where there is a new opportunity can be a great experience. There is just one challenge to overcome – covering the cost of a long-distance move. This is far more involved than getting a rental truck to go across town. You're probably going to use the services of a long-distance moving company and most of them charge a flat fee and then variable rates depending on what you move. Here's a tip you might not have thought about to control costs – weigh things! If something would cost more to move than to replace, ditch it. And, that is where bin rentals come in, especially if you have a lot to get rid of.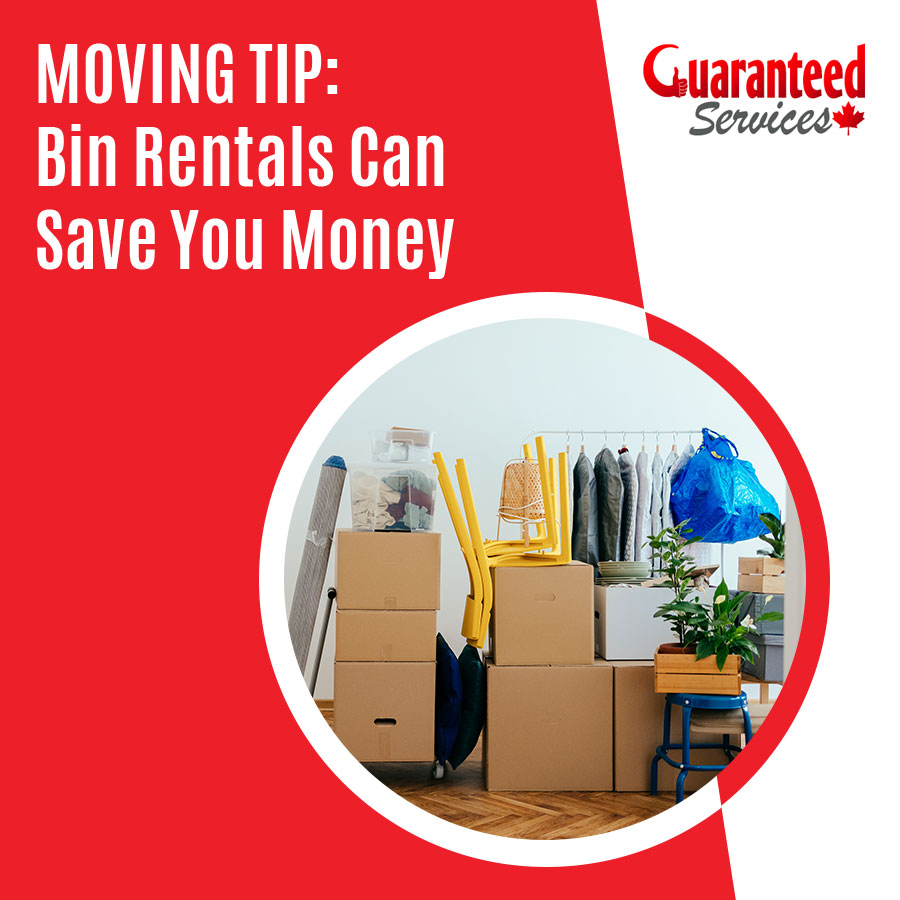 While it is true that you could give away some and sell others, the quickest way may be just to toss things away. This could be important if you have a new job to get to and you don't have a couple spare weeks to deal with a garage sale or listing things online. Bin rentals will be the solution if you have quite a bit to deal with and don't want to take time from packing to cart it all to the disposal facility. It also works great if you don't have an appropriately sized vehicle to handle the disposal.
It may go against your thought processes to throw out perfectly good belongings, but if you think of it in terms of saving money and getting brand new things, it might just make more sense than you think. Some things, such as furniture, can be quite heavy and costly to move, so considering the value of each item could save you a ton of money.
If we can help here at Guaranteed Services with our bin rentals, be sure to give us a call. We have many sizes to choose from, so you can keep your move affordable by considering this less conventional way to handle a long-distance move.