One of the challenging aspects of a major construction job is what to do with the leftover soil. Over the years, it has become more challenging to responsibly and legally dispose of leftover soil from construction. One solution is to rent soil removal bins from a company like us, Guaranteed Services.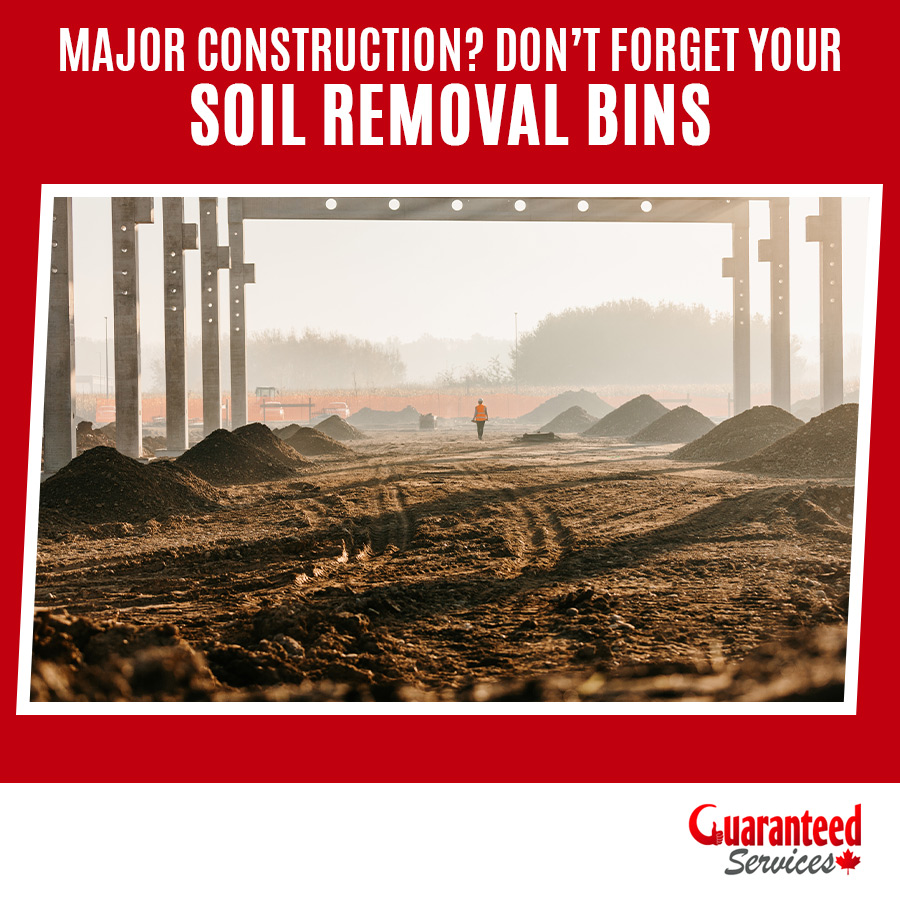 If you are considering renting soil removal bins, there are some things you need to know before you do:
What size bins do you need? If you need help determining this, we can help. We have a variety of soil removal bins available, including ones from 10 cubic yards to 40 cubic yards to meet a wide range of needs.
When do you need the bins? We will need to have a delivery date and an estimated pickup date. If you end up needing the soil removal bins for longer than expected, we are usually able to be flexible and accommodate your needs.
There are limits to what you can put in the bins. We cannot haul off hazardous material because of the risk to the environment and people. If you designate the bins for soil removal, it is important that only soil ends up in the bin. There can't be any general waste, concrete, bricks, electronics or other landscaping waste like grass and plants. Soil can be recycled and reused if the bin is not contaminated with other materials.
Soil removal bins can help you get rid of unwanted soil, but they can also be used to store soil that will be needed later in the construction process or to move large amounts of soil from one place to another. To find out more, give us a call!