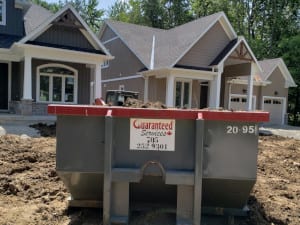 Are you expecting a waste removal service in the future and you're wondering if you should prepare yourself? The answer is yes. It can be hard to know what things to do to make the waste removal process run smoothly. To help guide you, here are some tips that will help you effectively prepare for your waste removal.
Sort Your Waste. First and foremost, it would help the waste removal process immensely if you sort your waste. Simply sort your waste into piles of likeness. For example, divide all your furniture together, electronics together, and miscellaneous items together.
Make Your Waste Accessible. If you're in a rush, you can speed up the waste removal process by making your waste highly accessible for the workers. A great area to place your waste for pick-up is your driveway because this makes it possible for the workers to easily transport the waste to their nearby truck.
Inform Others. Consider notifying your neighbors or surrounding businesses of your waste removal, especially if it's a large load that will take time. This will give your neighbors a chance to move vehicles off the street that may otherwise be in the way and expect potential delays.
Keep Loved Ones Inside. Waste removal typically involves foreign and old items. Because of this, we want to make sure we move them to our disposal truck carefully and safely. To help us make this possible, it's recommended that you keep children and pets inside to ensure that no one gets hurt or in the way.
We hope these tips will help you prepare for an efficient and smooth waste removal project. If you have any questions regarding waste removal, and the services we provide, contact us today at Guaranteed Services for more information!