You have decided that a roll-off dumpster is the best option for your project. You have scheduled your roll-off delivery date, but before delivery day you will need to make sure that a few things are ready. To make your roll-off dumpster delivery day run smoothly, we suggest considering the three points below.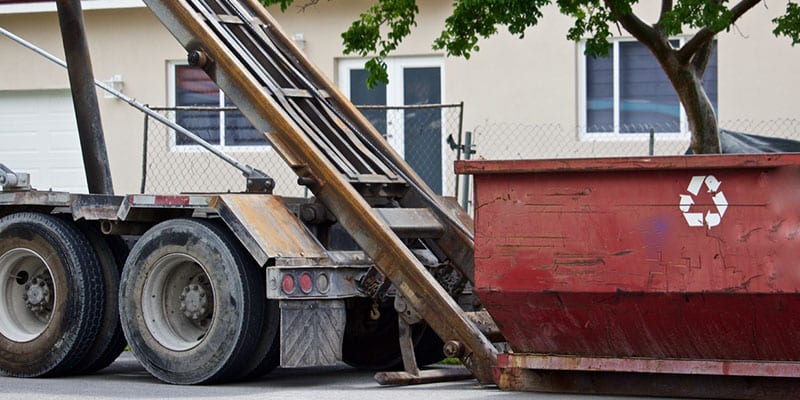 Proximity to the job – It is important to consider your roll-off dumpster location in relation to where you are going to be working. When carrying items to the dumpster, you don't want to have to walk farther than absolutely necessary. Placing your dumpster too far from your job site will cause you to waste time and energy making trips to your dumpster.
Width, length and height – Before your roll-off dumpster delivery day, you will want to measure the area where you want your dumpster to be delivered. It is important to have not only enough length for the dumpster, but also the truck that will be delivering it. If you plan to use the door of the dumpster to load unwanted materials (instead of the open top of the dumpster) then you will want to allow enough room for the door to swing open. Do not forget to consider the height of the roll-off dumpster. Take into consideration any overhanging tree limbs and power lines.
Permits – Make sure that you have all necessary permits to have a large dumpster parked on or near your property.

Taking these three important points into consideration before your roll-off dumpster delivery day will ensure that delivery day runs smoothly. If you have any questions do not hesitate to give us a call at Guaranteed Services in Barrie, Ontario.