Once you have decided that you need garbage bin rentals, you will have to figure out what size you want. Homeowners and business owners alike will frequently rent garbage bins to help them during renovations or massive junk removal and cleaning. The average available sizes for residential rentals are 10, 14, 20, or 40 cubic yards. Since the smallest and largest are dramatically different, you will want to carefully think about which size to order.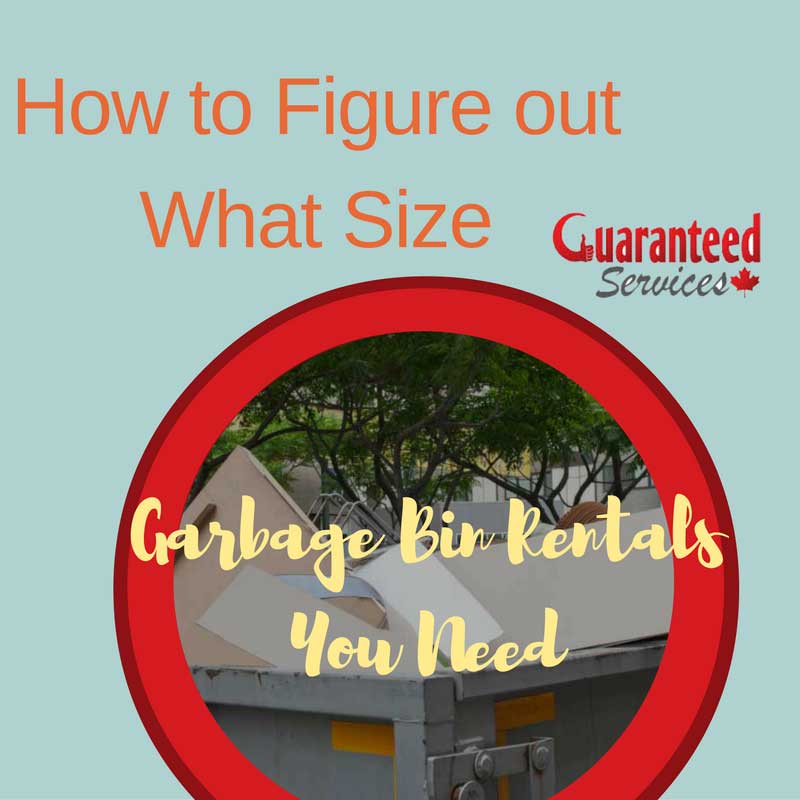 Amount of Waste- It can be incredibly hard to estimate the amount of waste that you will be producing, but doing so is the best way to figure out the ideal size for garbage bin rentals. The average person who is going through the junk in a small home will need a much smaller bin than will someone who is doing the same with a mansion or going through the home of a hoarder. The good news is that we can help you estimate which size bin will be right for your project.
Space and Budget- While the ideal situation is to get a container that will hold all of the waste you are producing, this is not always practical. Larger bins will obviously take up much more room, so if you have a small property, you may need to opt for two consecutive garbage bin rentals of 10-cubic-yard containers. Just be sure to schedule them correctly, so the old one is removed before the new one is brought over. You should also consider your budget, as larger bins cost more to rent. That being said, you will typically spend less money by choosing a bin that is large enough for your needs at first. Otherwise, you will have to pay additional delivery charges for the second bin.
If you're still not sure what size of garbage bin rental you need, give us a call at Guaranteed Services, and we'd be happy to help you figure it out!