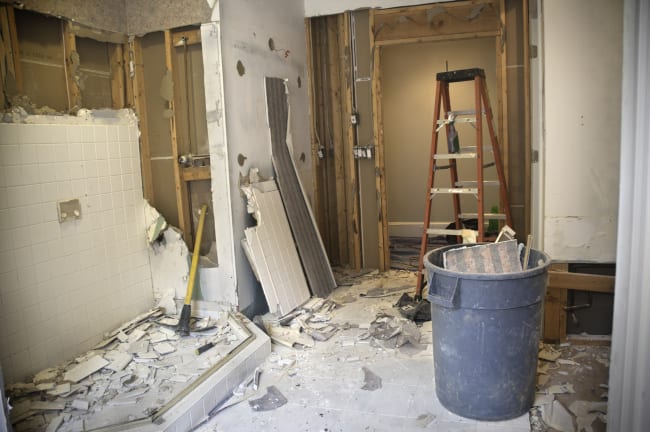 As you start a home renovation, there is a lot to consider. You have probably thought a lot about what you want the final product to look like. However, there is a lot more planning you will have to do before you get there!
If you hire a contractor, you may leave a lot of the logistics coordination to him or her. However, you may wish to take ownership of the project on your own. DIY home renovations can be accomplished with less stress if you make sure to plan carefully before undertaking your project.
One item you need to consider is dumpster disposal. As you rip out old cabinets, replace flooring, and update windows, you will have a lot of waste. You can't simply rely on your local waste removal to handle this volume of waste! So, you can rent a waste removal container for your home.
Dumpster containers come in several sizes. Be sure to talk to the staff at a waste removal company to ensure that you get the right dumpster disposal for your project. You need to consider the size of the container, when it will need to be removed, and how it will fit on your property during construction.
As you make these decisions, we invite you to speak with our staff at Guaranteed Services! We are happy to work with you to choose the right dumpster disposal for your home renovation project. We look forward to the opportunity to work with you as you complete your home renovation.