Roll-off bins are large garbage bins with an open top that are delivered by a low boy, tilt bed trailer, and a winch. The bin rolls off the back of the truck or trailer, which is where it received its name. Roll-off bins are a great choice for cleaning out a house of household goods, remodel projects, roof repairs and installations, and clean up after flood or fire damage.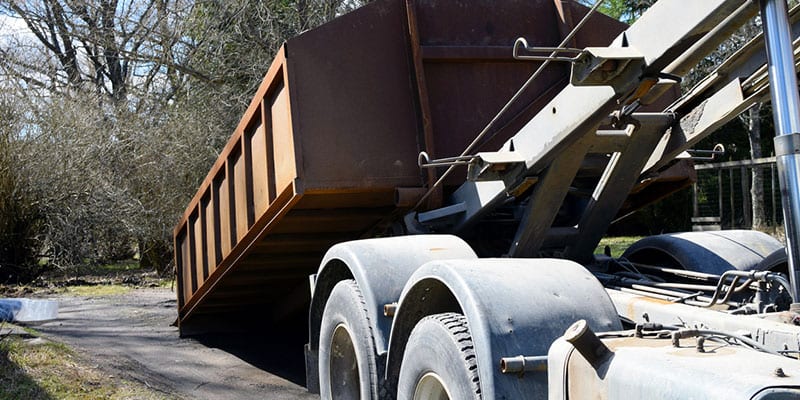 It is important to select the right size roll-off bin. They come in many sizes for all different kinds of projects and waste removal needs. The last thing you want is to get a roll-off bin that is too small for the job. You will end up needing to have the full roll-off bin dumped and a new one delivered. This will end up costing you more money. It is very important to not overfill roll-off bins. Doing so will end up costing you more time and money. We are very experienced in selecting the right size roll-off bins for our customers. We are happy to assist you in getting the right roll-off bins for your future projects.
It is also very important that you make sure that the roll-off bin will fit the job site. Take measurements of the area where you want the roll-off bin delivered. Also, make sure that a truck can safely enter the job site to deliver the roll-off bin. Be sure to consider the added space needed if you anticipate opening the door to place stuff inside instead of dumping it into the opened top.
Here at Guaranteed Services, we offer many sizes of roll-off bins, competitive prices, excellent customer care and years of experience. We look forward to working with you on your next project.