If you are planning any sort of landscaping or construction project, choosing container rentals over disposing of waste yourself can be an important step. In fact, if you have been putting off renting a bin before your upcoming project, you may be surprised to learn that there are several advantages to scheduling bin delivery to your site.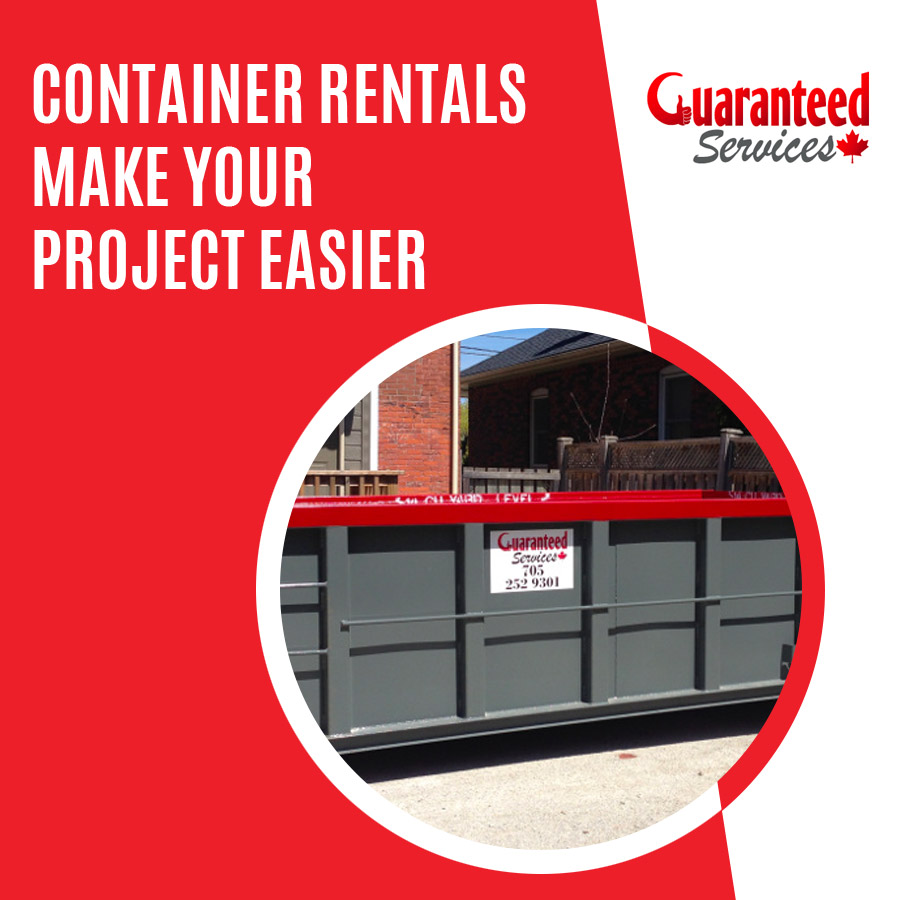 Cleanliness – One of the greatest advantages of container rentals is they provide the ability to keep your site cleaner. Not only can you avoid stares from the neighbours, but you can also keep your landscape in good condition rather than tossing rubbish into the yard.
Delivery/Removal – Another reason container rentals are a great choice is because of the delivery and removal option. Simply schedule container delivery on your project start date, and then have the company pick it up when you are done. It's as simple as that!
Convenience – Lastly, when you schedule container rentals for any type of project, you'll enjoy the convenience of knowing that you don't have to use your own vehicles to transport waste to the proper facility. A container rental company will take care of that part for you!
At Guaranteed Services, we look forward to providing container rentals that are convenient and affordable for any project you may have coming up. We offer reliable quotes, don't have hidden fees, and we'll even help you choose the bin that will work best. Contact us today to learn more about our services and to schedule bin delivery to your project site.