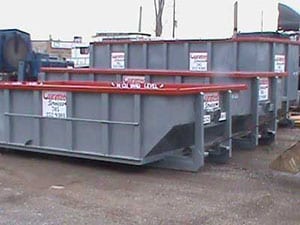 When you are working on any kind of construction project, one thing is for certain — there will be a lot of garbage or waste that needs to be disposed of. Also, with construction, many things that need to be disposed of are too big and bulky to fit in a regular garbage bin. So, you have a problem when you need to throw anything away. Where do you put it? You can load a truck and haul it to the landfill, but that takes a lot of time and effort. What you need is a convenient way to throw things away to make your project go off without a hitch. You need to rent commercial waste bins.
Commercial waste bins are perfect for any construction project, no matter how big or how small. They provide you with a solution to get rid of construction debris for the duration of your project. They come in different sizes, so you can find one that will best fit your needs. The company will deliver them right to your property and will pick them up as soon as you are finished with them. They will dispose of all the waste for you, so you will not have to worry about anything. The waste bins are convenient and affordable. They can make your project go smoothly and help make disposing of all the waste easy.
Call us today at Guaranteed Services if you would like to learn more about renting commercial waste bins for your next construction project.