Our open-top roll-off dumpsters are the perfect waste management solution for your construction project.
While waste disposal is not a glamorous process, it is an essential one. Communities need effective ways to get rid of their everyday trash, and individuals and construction teams need ways to safely contain and dispose of the waste material from their projects. Our team at Guaranteed Services has extensive experience in this industry, and we are here to help you get the ideal containers for your waste disposal needs. We specialize in open-top roll-off dumpsters that are perfect for renovation and construction projects.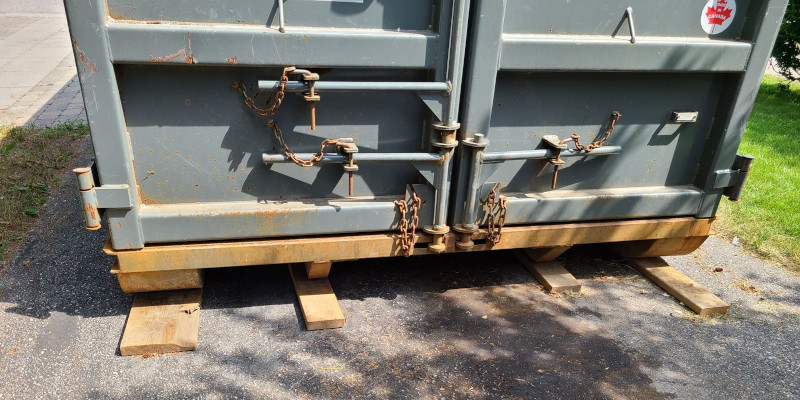 Lidded and open-top dumpsters are different tools for different jobs. If you need a dumpster to contain your building's everyday trash, you should get one with a lid in order to prevent wildlife from getting into the container to eat any food scraps inside. When it comes to disposing of construction waste, however, the lid is unnecessary and inconvenient—it's much easier to just drop your material scraps straight into the container.
Our team offers the ideal open-top roll-off dumpsters you need to keep your project running smoothly, and we encourage you to reach out to us to find out more about our rental process. All you need to do is choose which size container you want, pick a time for our team to drop it off, and call us again when you're ready to have us pick it up.
We are proud to serve the Midland, Ontario community, and we want to help you take care of all your waste disposal needs. If you need open-top roll-off dumpsters for your renovation or construction project, just give us a call to get started with our services.
---
At Guaranteed Services, we offer open-top roll off dumpsters in Barrie, Innisfil, Elmvale, Midland, Angus, Orillia, Wasaga Beach, Midhurst, Coldwater, Shanty Bay, and Craighurst Ontario.