Our dumpster disposal services will help you keep your renovation or construction project running as smoothly as possible.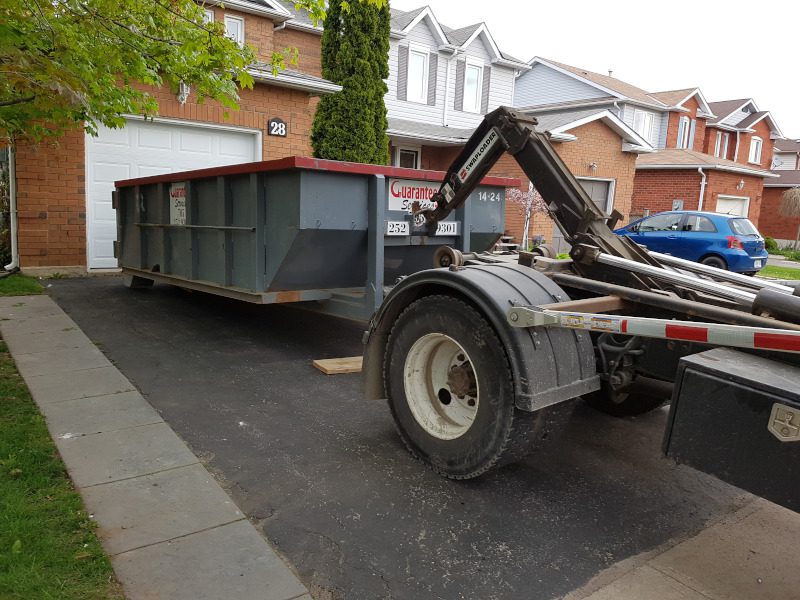 Before you start a home renovation project, you'll need to figure out how to deal with the trash and waste material your project will generate. Your standard trash can will run out of room long before your project is complete, so you will need to make other arrangements.
Fortunately, our team at Guaranteed Services can help. We offer dumpster disposal services to give you a place to safely contain all your construction waste during the course of the project, and we can then haul the dumpster and everything in it away once your project is complete.
Dumpster disposal services are great not just for home renovations, but also for major construction efforts. If your construction team needs waste disposal solutions, we encourage you to reach out to us to find out how we can help. Our experts can help you determine what size and how many containers you will need and then deliver the dumpsters to your worksite.
When the project is finished, simply call us again to have us remove the containers and dispose of the contents in the appropriate facilities. We do our best to make our process as easy and convenient as possible, so you can focus on more pressing tasks and keep your project running smoothly.
Our team is proud to serve the Midland, Ontario community, and we want to help you make your project run as smoothly as possible. If you are looking for dumpster disposal services you can count on, just give us a call.
---
At Guaranteed Services, we offer dumpster disposal in Barrie, Innisfil, Elmvale, Midland, Angus, Orillia, Wasaga Beach, Midhurst, Coldwater, Shanty Bay, Stayner, and Craighurst Ontario.