Our dumpster disposal services are perfect for both small residential renovations and large construction jobs in Barrie, ON.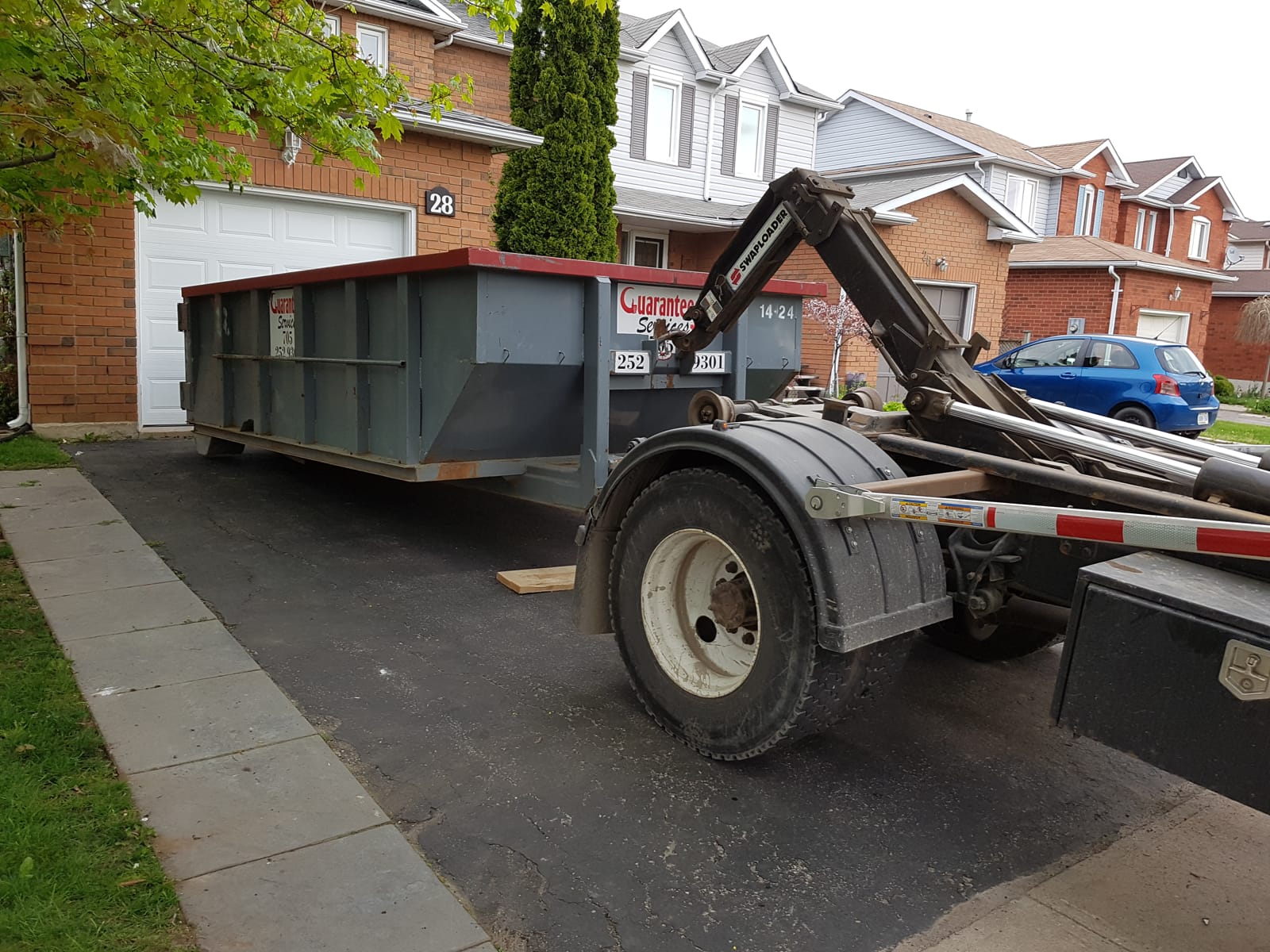 When you take on a home renovation project, you might not think about where you are going to put the debris and trash that comes along with taking on this task. A garbage can might seem sufficient, but before long, you will realize that the can is overflowing and you have more trash that needs a storage space. At Guaranteed Services, we provide dumpster disposal and other services in Barrie, Ontario to give you a space to store waste during a short period of time, and we can also remove the waste when the project is complete. Our goal when offering dumpster disposal services is to make the process as easy as possible, alleviating stress on you.
Another great use for our dumpster disposal services is on major construction job sites. Some construction companies manage their own dumpsters and waste, but this can take a lot of time away from the project manager, who should be focused on the actual construction process. By turning this task over to our team members, we can easily bring a container and take it away when you are finished. We also dispose of the waste for you.
For residential customers who have smaller jobs, we offer rental options for five days at a time, and pricing is based on the size of container. We also have larger containers for bigger projects that you can rent for longer periods of time. Certain materials cannot be disposed of in the residential bins, so we will talk to you about your project and plans to make sure we can properly dispose of the materials you will produce. Contact us today to get started!
---
At Guaranteed Services, we offer dumpster disposal in Barrie, Innisfil, Elmvale, Midland, Angus, Orillia, Wasaga Beach, Midhurst, Coldwater, Shanty Bay, Stayner, and Craighurst Ontario.