When your rent one of our roll off dumpsters in Barrie, ON, we will deliver it and pick it up when we say we will.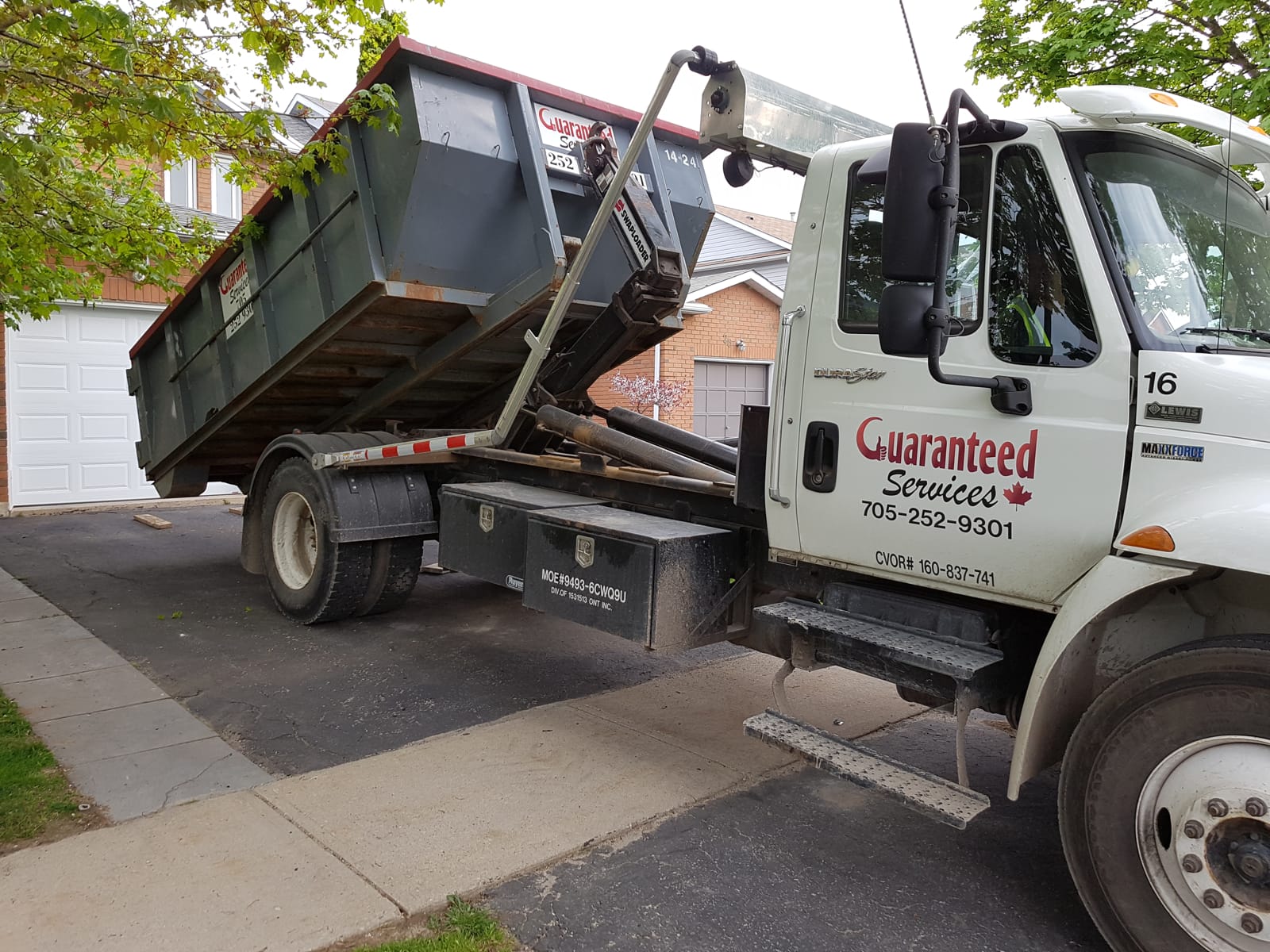 A major yard project, a home remodel, or the removal of large items are just three of the reasons why you might need a roll off dumpster. Regardless of why you need a roll off dumpster, we are confident that we have a container to meet your specific needs. Renting one of our roll off dumpsters in Barrie, Ontario is beneficial because:
We make sure that we drop off and pick up your dumpster when we say we will
We will carefully place the dumpster on your property
We have flexible scheduling options
We are dedicated to providing you with excellent customer service
We  won't require you to sign a long-term contract
We realize that when you have a large project coming up, choosing which of our roll off dumpsters to rent is a difficult decision. Based on what project you're doing, what materials you need hauled off of your property, and how long you will need the dumpster for, we can help you determine which dumpster will be right for you.
These are also the factors that we will keep in mind while providing you with a quote. However, you can rest assured that our rental prices are always competitive and affordable.
Remember, at Guaranteed Services, our schedule is flexible in order to make renting a roll off dumpster a simple, hassle-free process. If you'd like to find out more about renting one of our roll off dumpsters, please don't hesitate to contact us today.
FAQs About Roll Off Dumpsters
At Guaranteed Services, we are proud to be a trusted source in Barrie, Ontario for roll off dumpsters. We are a solution-oriented company that also takes pride in anticipating your questions before you even ask them. You'll find lots of FAQs throughout our website because we want you to feel completely comfortable with turning to us when you need junk and debris removed. Here are a few common questions specifically about roll off dumpsters:
What sizes of roll off dumpsters do you have available?
We have 10, 14, 20, and 40-cubic yard roll off dumpsters available for rent.
How can I determine which size I need?
If you tell us about the project you have in mind, we can use our experience to recommend the appropriate size. Keep in mind that it is just an estimate, and how you actually place the debris into the dumpster can affect how quickly you fill it up. If you do run out of space, just let us know, and we'll pick it up and bring you another one.
Do I have to keep the roll off dumpster for the entire 6 nights?
No, if you are finished with it before that, just let us know, and we'll pick it up to get it out of your way. We can also work with you if you need to keep it longer.