Orillia residents won't regret calling us for assistance with home renovations waste disposal!
When you decide to renovate your home, you won't be the first and you certainly won't be the last person who has decided their home could use a bit of a refresher. Home renovations can be messy, frustrating, and sometimes lengthy, and while our team at Guaranteed Services can't help with your timeline, what we can do is provide you with the right type of home renovations waste disposal for your needs. There are several reasons why you should contact us for home renovations waste disposal.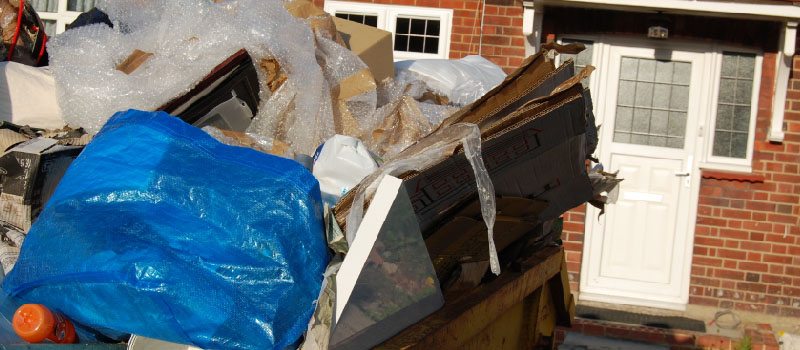 Convenient– There are few things more convenient when it comes to construction than a properly placed waste disposal bin. Nearly all home renovations will produce a shocking amount of garbage, and while you might be able to get away with a small bin, it's unlikely that you'll be able to get away with just using your city garbage can. With our home renovations waste disposal services, we drop off and pick up the bins directly at your home; all you have to do is fill them!
Cost-effective– Not only are our bins incredibly convenient since they come to you, but they are also very cost effective. When you factor in your time it would take to find a bin, drive to the dump, unload the garbage and return the bin, it's a no-brainer to give us a call and let us help you save some time, and therefore money.
Safe– Driving large quantities of garbage can be dangerous if you don't have much experience doing so. Additionally, attempting to do without a home renovations waste disposal system can cause garbage pileups, causing tripping hazards or other dangerous issues.
If you are starting a renovation project, before you swing the sledgehammer, be sure to call us here at Guaranteed Services to schedule the right home renovations waste disposal system for you! You'll be happy you did.
---
At Guaranteed Services, we offer home renovations waste disposal in Barrie, Innisfil, Elmvale, Midland, Angus, Orillia, Wasaga Beach, Midhurst, Coldwater, Shanty Bay, Stayner, and Craighurst Ontario.