There is always more rubbish on an Orillia project than you think there will be – but rest assured our waste removal services will make easy work of this phase for you.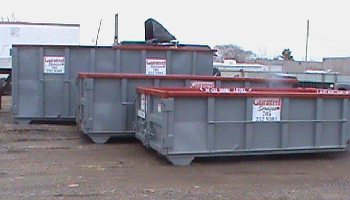 You have probably heard that when you are setting up a budget for a home renovation project in Orillia, Ontario, to add a minimum of 10% for the unexpected things that will likely occur. It isn't just the dollar amount that you may find yourself underestimating — it is also common to misjudge just how much demolition and construction waste will result, so the waste removal method you choose should take this into consideration. Here at Guaranteed Services, we offer solutions for this portion of your project that can save you money and aggravation.
We begin by putting our experience to work for you. We assess your project so that we can advise the best type and size of bin or container for you. By knowing this information upfront, you won't go way over your budget – at least not for waste removal. We are skilled at what we do, so we usually come in pretty close in our calculations.
The next thing to think about is the time management of your project. Do you want to be making your own trips to the waste disposal facility, or spending your time on getting the project done on time instead? may find that letting us take care of waste removal actually saves you money because there will be fewer mistakes on the job if you are there to supervise. We have very flexible schedules so we'll get your containers to you when you need them and then remove them when you are finished. If you have any additional questions about our waste removal services, don't hesitate to contact us.
---
At Guaranteed Services, we offer waste removal in Barrie, Innisfil, Elmvale, Midland, Angus, Orillia, Wasaga Beach, Midhurst, Coldwater and Craighurst Ontario.