We offer rubbish removal services in the Orillia area that are competitively priced and perfect for many different situations.
There are a number of situations which can result in a mountain of rubbish to be removed from a property. Here at Guaranteed Services, we work with Orillia, Ontario area homeowners, construction companies, real estate property managers, landscapers, and anyone else who may need rubbish removal on a continuing, occasional or one-time basis. If you are looking at a mess that would mean hours of your day, or even multiple days, to deal with, count on us to make that rubbish removal happen quickly and efficiently instead.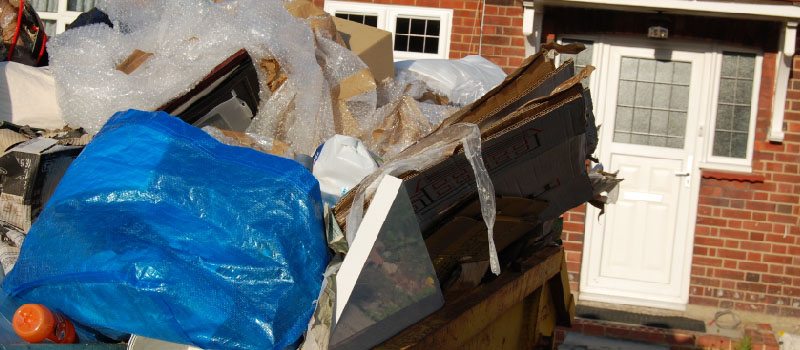 We have many types and sizes of rubbish removal bins, so we are able to accommodate all types of removal except for hazardous materials. We leave those to people trained in that, but we take care of everything else. To get started, simply call us and let us know when you need rubbish removal and how much you have. We will drop off a bin, and then you call us when you have it ready to go, and we'll pick it up and dispose of the rubbish for you. It's as simple as that and allows you to stay on task rather than waste time on numerous trips to the landfill.
Our helpful staff is available to answer any questions you may have about rubbish removal or any of our other waste disposal solutions for your home or business. You'll find our customer service to be the best in the Orillia area and our prices competitive. We go the extra mile, including offering 24-hour emergency service if needed. Count on us for all your rubbish removal needs.
---
At Guaranteed Services, we offer rubbish removal services in Barrie, Innisfil, Collingwood, Orillia, Wasaga Beach, Angus, Stayner, Shanty Bay, and Midhurst, Ontario.