You will be relieved by our no-hassle junk removal bin rental process!
One person's junk is another person's treasure, or so the cliché goes. That doesn't mean you want to keep junk around hoping someone will see it as a treasure. You just want it gone! At Guaranteed Services, we have the solution for junk removal. We offer rental waste removal bins that are ideal for almost any type of junk you need eliminated from your Elmvale, Ontario property.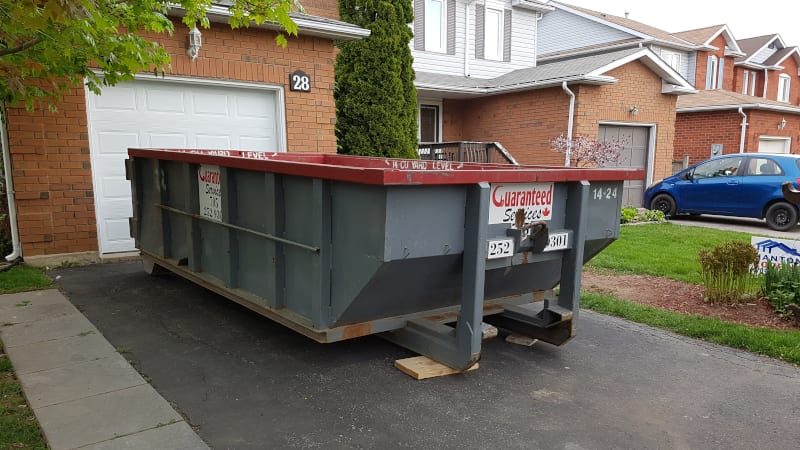 Junk removal can involve anything from clearing a vacated rental property of the mess the tenant left behind to clearing out an estate. Junk can also be in the form of construction debris and waste building materials. We offer various sizes of junk removal bins and will help you determine which is right for your specific project.
When you call on us for a quote for junk removal, we go over the factors we need to know to give you an accurate quote. Other companies tend to tack on fees afterward, but that isn't the way we operate. Your final invoice and your quote will be identical, as long as you do not make any changes such as extending your rental time. Your quote is based on your location, the type of junk you are removing, and the bin's size.
If you would like to know more about our junk removal services, including dropping off the bin, picking it up once you have filled it, and disposing of the junk properly, reach out to us today. We are happy to answer any questions you have about our bins or our exceptional customer service.
---
At Guaranteed Services, we offer junk removal in Barrie, Innisfil, Elmvale, Midland, Angus, Orillia, Wasaga Beach, Midhurst, Coldwater, Shanty Bay, Stayner, and Craighurst Ontario.
Similar Services We Offer: