Keep your construction project in Collingwood moving forward with our dirt removal bins.
There are a number of projects that can occur around the Collingwood, Ontario area that result in large amounts of dirt being in the way and needing to be taken from the job site. Here at Guaranteed Services, we offer dirt removal bins that make this process much easier. If you are looking at a landscaping project, such as pushing back an embankment to put in a retaining wall, we can drop off a bin and then pick it up when you have it filled.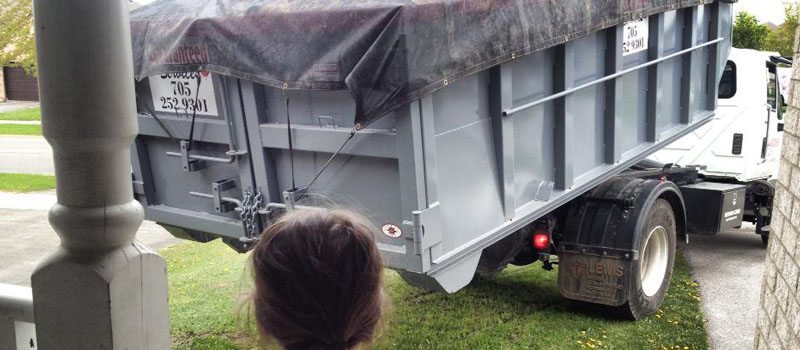 Another potential use for our dirt removal bins is having an in-ground swimming pool installed. The dirt that will be removed can be put right into one of our bins and taken off-site, so it is out of the way and construction on the swimming pool can begin right away. This is also a great way to contend with other below-ground structures such as septic tanks, storm shelters, and basements for new home construction.
Our experienced team will help you determine the size and number of dirt removal bins your project will require, so you can get your budget set up at the beginning. We are the perfect waste disposal solution for your home or business, with our dirt removal bins being only one of the many services we offer in the area. Call us today with any questions you may have or to schedule your first delivery of one of our dirt removal bins.
---
At Guaranteed Services, we offer rentals of dirt removal bins in Barrie, Innisfil, Collingwood, Orillia, Wasaga Beach, Angus, Stayner, and Midhurst, Ontario.