Doing Home Renovations? Bin There, Dump That!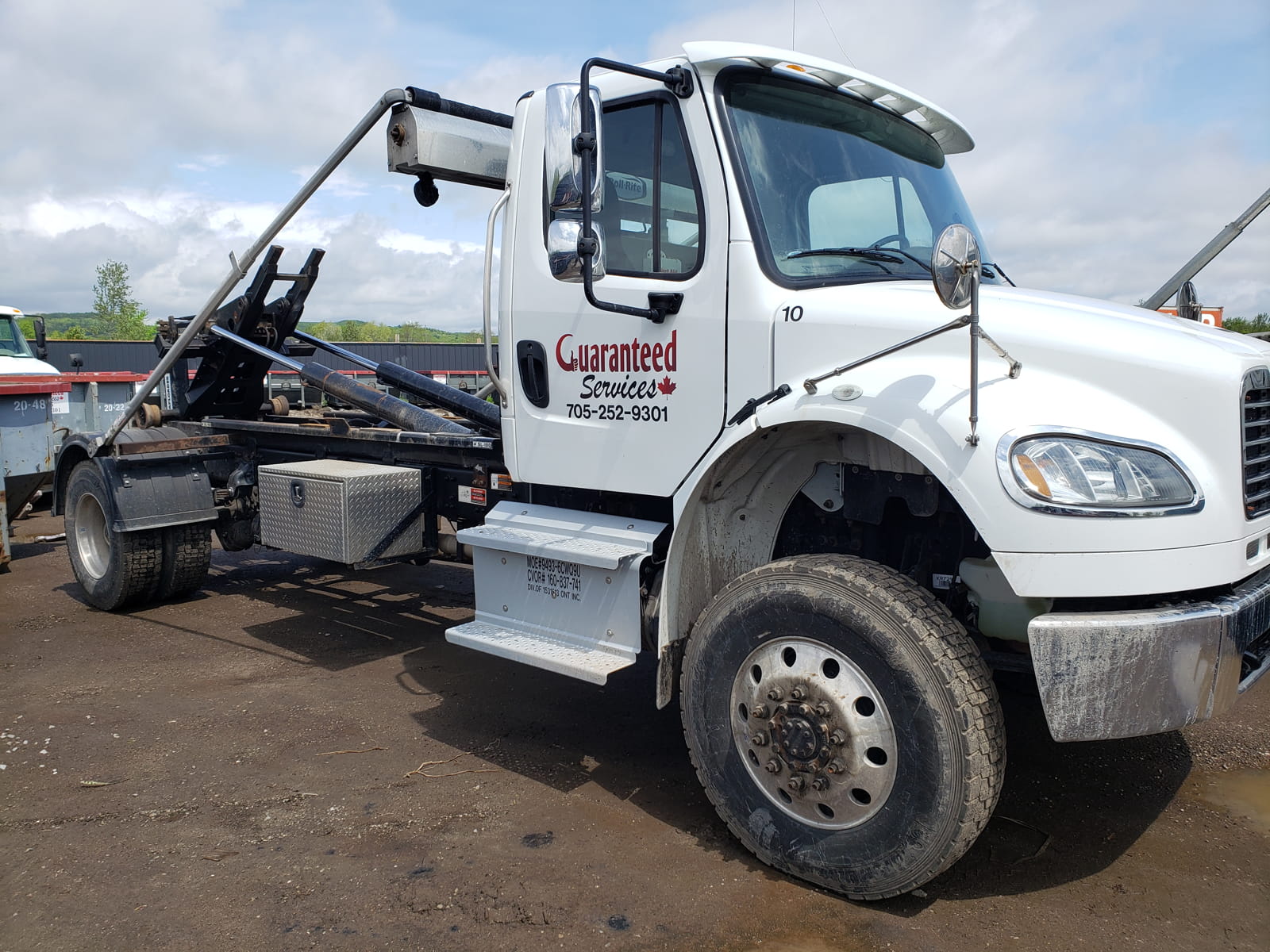 We at Guaranteed Services have been in the waste removal industry for over 20 years. We're proud to serve Wasaga Beach, Ontario with bin and dumpster rental services that make home renovations as efficient as possible.
There are several advantages to renting a dumpster or garbage bin for the duration of your project. Firstly, you'll have a designated area to put all of the junk right away as you progress with your home renovations. There will be no question of where to store the junk, and when you'll have to move it out; just fill the bin as you go and don't think twice about it!
When it comes to home renovations, a junk removal service is a great way to ensure the cleanup process is seamless. At Guaranteed Services, we'll drop off your waste bin to your Wasaga Beach property, and then we'll handle the disposal of your debris accumulated from your home renovations, so that you don't have to!
The second advantage to having a dumpster bin onsite during your home renovations is that it will make it that much easier to make progress on your project, because you'll throw everything you no longer need into the dumpster. This will free up space in your home and keep it free of unnecessary clutter and junk.
The third advantage is that it makes the process of home renovations safer. The danger of having debris around your Wasaga Beach home as you renovate is that it is very easy to trip or slip on materials that are lying around. Further to that, some debris from construction can have sharp edges or broken parts that become safety hazards in the home. Having an onsite dumpster bin eliminates the chances of having unwanted materials lying around, waiting to cause an injury.
---
At Guaranteed Services, we offer home renovations in Barrie, Innisfil, Elmvale, Midland, Angus, Orillia, Wasaga Beach, Midhurst, Coldwater, Shanty Bay, and Craighurst Ontario.