With years of experience, we're able to handle asbestos hauling jobs of all sizes and scopes.
You've probably heard of asbestos as a dangerous substance, but you may not know its history or why it's present in many structures. This fibrous silicate mineral occurs naturally and is made of up many microscopic fibers. The material is naturally resistant to heat and chemical damage, as well as fire. It's incredibly strong and has a unique makeup, which made it a top choice in construction projects. Structures built more than 20-30 years ago may contain asbestos in the walls, ceilings, and other materials used in the construction process.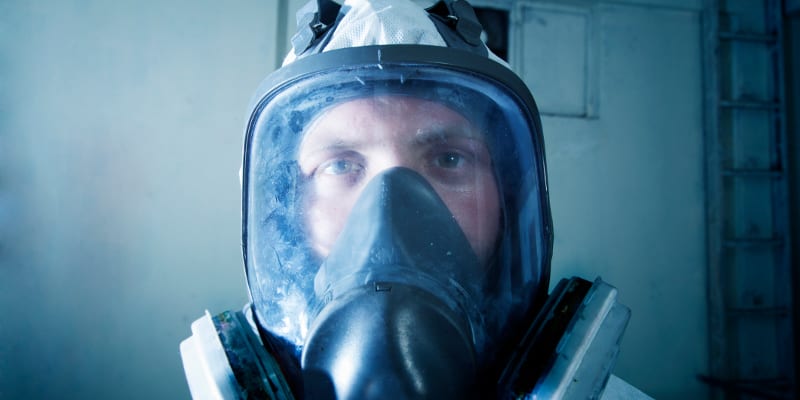 In the recent past, researchers have found that exposure to asbestos can be harmful to humans, especially when they breathe the fibers into their lungs. Mesothelioma and other types of cancers have been linked to this material, particularly among people with high exposure rates, such as those who worked as asbestos miners. Although construction materials no longer contain this fibrous mineral, it can be present in homes that were built before it was banned. Having it safely removed from a living space is a must, but getting rid of the material can be a challenge. At Guaranteed Services, we can take care of this task through our safe and effective asbestos hauling services. We work with property owners, asbestos abatement contractors, and other professionals who remove the material and need a partner to haul and dispose of it properly.
With years of experience, we're able to handle asbestos hauling jobs of all sizes and scopes. You can also count on us to take care of other waste disposal needs on properties located throughout the Orillia, Ontario area.
---
At Guaranteed Services, we offer asbestos hauling in Barrie, Innisfil, Elmvale, Midland, Angus, Orillia, Wasaga Beach, Midhurst, Coldwater, Shanty Bay, and Craighurst Ontario.