We provide asbestos hauling to ensure it is removed from the premises and disposed of properly.
Finding asbestos in your home or business is nothing short of alarming. This carcinogenic mineral can cause lung scarring or even lung cancer when inhaled, so it is extremely important not just to remove it, but also to handle and dispose of it in a safe, responsible manner.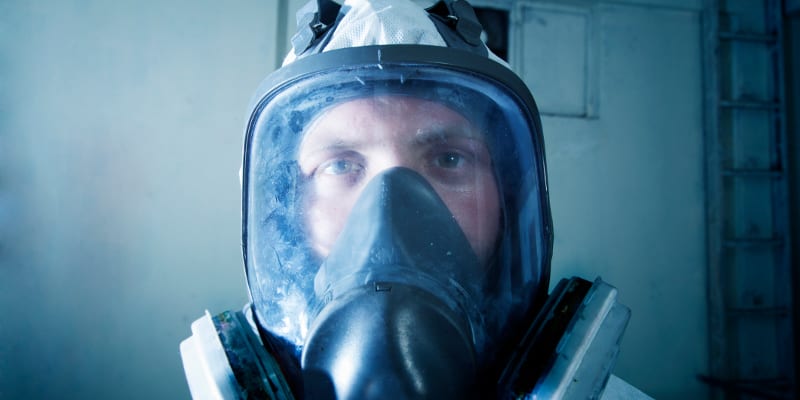 Two things you need to consider when dealing with asbestos are the type of bin you will need to hold it and the people who will transport it to an approved asbestos disposal site. We can help you with both at Guaranteed Services. We have considerable experience with asbestos hauling, so you can count on us to handle your needs cautiously as we take the right steps to protect you, ourselves, and others.
When you notify us that you need asbestos hauling, we may ask you a few questions to ascertain the nature of the problem. This information will allow us to select the correct size bin for your needs. We will also make sure to wear the right personal protective equipment once we arrive at your home or business and work attentively to ensure the asbestos fibers are contained in the bin. From there, you can rely on us to take care of everything else as we take the asbestos to its next location.
We know that having asbestos in your home or business is very stressful, so we do our best to be sensitive and provide excellent service. We'll attend to your needs promptly, answer your questions, and communicate clearly with you.
If you need asbestos hauling in Innisfil, Ontario, contact us today.
---
At Guaranteed Services, we offer asbestos hauling in Barrie, Innisfil, Elmvale, Midland, Angus, Orillia, Wasaga Beach, Midhurst, Coldwater, Shanty Bay, and Craighurst Ontario.