We provide asbestos hauling to those who want to protect themselves from the health risks of this material.
Asbestos is a fibrous silicate mineral that occurs in nature. It is made up of microscopic fibers and has many appealing properties, including chemical and heat resistance, strength, and fireproofing. Because of its unique makeup, asbestos was commonly used in many construction materials and products. However, in the recent past, researchers learned that the mineral can be hazardous to humans, particularly when inhaled. Exposure has been linked to mesothelioma and certain types of cancers, particularly among people who worked in asbestos mines. Most construction materials don't contain this mineral anymore, but structures built in the mid-to-late 20th century may still contain asbestos.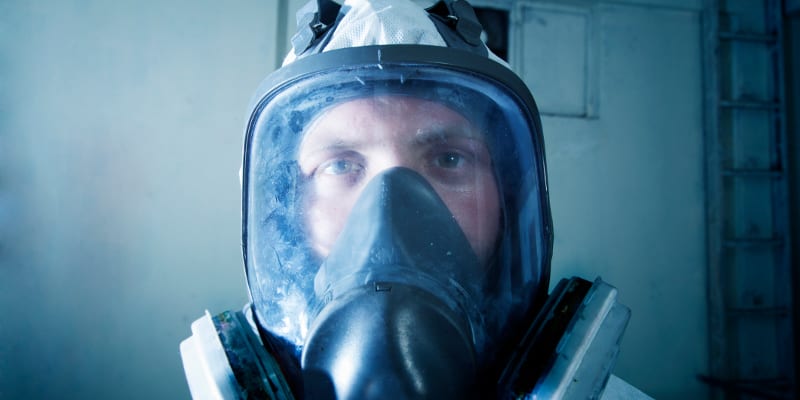 Removing asbestos is important in protecting the health and safety of people living or working in a structure that contains this material. But it must be done safely and properly to avoid releasing toxic contaminants into the space. Contractors in the Elmvale, Ontario area can partner with us at Guaranteed Services to properly transport and dispose of the material. We provide asbestos hauling to professionals and property owners who want to protect themselves from the health risks of this material.
Whether you're demolishing a structure that contains asbestos or renovating a home that used this construction material, it's important to partner with an asbestos hauling team that can prevent ongoing health concerns due to prolonged exposure. Our asbestos hauling services are handled by skilled and experienced professionals who know what precautions to take when disposing of it. We also provide a range of other waste disposal solutions, so contact us to find out how we can meet your needs.
---
At Guaranteed Services, we offer asbestos hauling in Barrie, Innisfil, Elmvale, Midland, Angus, Orillia, Wasaga Beach, Midhurst, Coldwater, Shanty Bay, Stayner, and Craighurst Ontario.