Few jobs in the Barrie area do not involve fill of some sort, and we're ready with fill removal bins to make this phase of the project stay on track.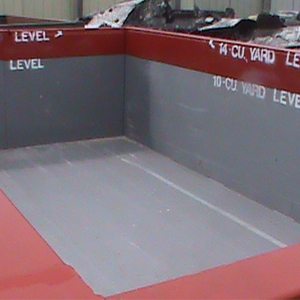 It is rare to have a construction project for which there isn't a need for additional fill to complete the job properly. A common situation is getting the fill from one location to another so it can be utilized. Here at Guaranteed Services, we have the ideal solution for your Barrie, Ontario project. Just give us a call, and we'll put our fill removal bins to work for you. Just tell us when and where you want them delivered, and we'll get them there. When you have filled up the fill removal bins, just let us know, and we'll return to pick them up and take the fill wherever it needs to go.
In addition to moving fill from one place to another, you can also use our fill removal bins to have fill disposed of. We'll take care of finding a suitable location for the fill, so you don't have to worry about it. You can count on our container service to be fast, reliable, and affordable. We do not add environmental or hidden charges, so you are assured that what we quote you is what you can expect. We understand that going over budget even a little here and there can put a project's profitability at risk, so we go to great lengths to assure you we won't contribute to your project going over budget.
Our fill removal bins are available for any type of project or customer. This includes all types of contractors, as well as do-it-yourself homeowners and small businesses. We will work with you to give you the service you expect. We have a variety of sizes available, so both small and large projects can be accommodated. Call us today with any questions you may have.
FAQs About Our Fill Removal Bins
During any construction project, there will be leftover fill that you need to do something with. Our fill removal bins make getting rid of excess fill easy, and we have answered some questions about these bins below.
What can go into your fill removal bins?
Any material that you used to raise the level of the ground or fill in the ground during the excavation process can go into one of our fill removal bins. If you aren't sure if a certain material can go into one of our bins, don't hesitate to ask.
How long can I keep a fill removal bin?
This depends on the terms of your rental contract. When you rent a bin from us, simply let us know how long you need to keep the bin for. When you're done with it, let us know, and we'll come and pick it up.
Will you remove the bin when I'm done?
Yes! We will drop off the fill removal bin when you are ready for it and then pick it up again when you are done with it.
What does your bin rental process look like?
Let us know what size bin you want and when you want it delivered. We will deliver the bin, and when you're done with it, we will come and pick it up and dispose of the materials inside it. It really is that easy!
How do I schedule a fill removal bin drop-off?
Contact us directly to reserve your fill removal bin and schedule a time for us to drop it off.
---
At Guaranteed Services, we offer fill removal bins in Barrie, Innisfil, Elmvale, Midland, Angus, Orillia, Wasaga Beach, Midhurst, Coldwater, Shanty Bay, and Craighurst Ontario.