We offer a variety of waste disposal solutions, including asbestos hauling.
Since asbestos was banned from use 30 years ago in the United States, many people have assumed they won't find it in their homes here in Canada that were built after that. The reality is that although asbestos hasn't been commonly used for several years here in Canada, at this time, we are still awaiting a full ban to take effect and hoping that will happen sometime in 2019. What that means to you is that if you are planning a renovation to your Barrie, Ontario home or you are a contractor, you can run the risk of encountering asbestos insulation and other building materials with asbestos in them.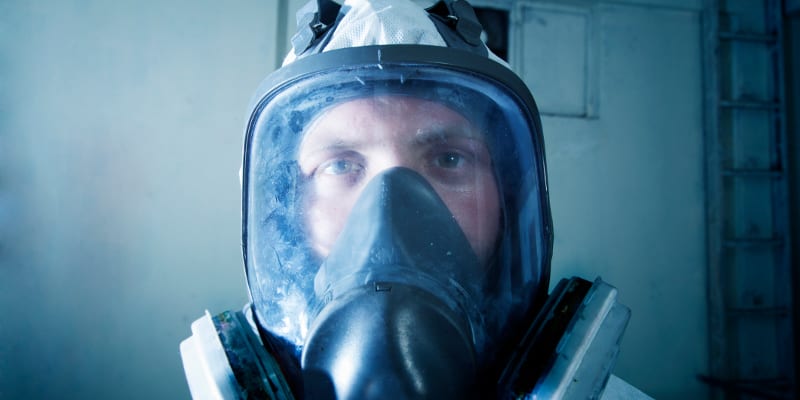 Not only will you need to observe safety measures when removing the asbestos, but you'll also need to consider appropriate disposal of it because of its hazardous nature. You should know that here at Guaranteed Services, we offer a wide variety of construction waste bins and specialized asbestos hauling services that take the guesswork out of what to do with the asbestos you find during your project.
It is important that you mention you need asbestos hauling services when you book your construction bin, so we can take the appropriate measures to dispose of the material in a proper manner. You are welcome to contact us to discuss how asbestos hauling differs from standard construction material removal so that we can work together to safeguard the health of everyone concerned and protect the environment.
If you have any questions about our waste containers, asbestos hauling, and other waste disposal solutions for your home or business, don't hesitate to contact us.
FAQs About Asbestos Hauling
At Guaranteed Services, we have the right experience to handle all your waste removal needs, up to and including removing asbestos. If you discover asbestos insulation or other building materials containing this substance on your property, you can turn to our team to get the expert asbestos hauling services you need. Below, we have collected the answers to some of our most frequently asked questions on the topic to help you know what to expect.
Why do I need specialized asbestos hauling?
Asbestos is dangerous because its crystal structure is made of thousands of microscopic fibers that can easily be inhaled into the lungs. These crystalline fibers have razor-sharp points, and when inhaled, they will become embedded in the lung tissue and cause serious scarring over time, and they are highly likely to cause lung cancer as well. When you need to get rid of asbestos, you will need specialized asbestos hauling services to contain the fibers and prevent others from breathing them in. Our team has the right equipment and training to remove this hazardous material without putting anyone's health at risk.
How does asbestos hauling work?
If you need asbestos hauling services, you need to let our team know that when you book your construction bin, so we can take all the necessary precautions. One key thing that separates asbestos hauling from ordinary waste disposal is that our team members will need to wear specialized protective equipment to ensure that we do not inhale any asbestos fibers. In addition, we will need to contain the asbestos material to ensure that fibers do not fly into the air and put others at risk.