If you need a few construction bins for your next project in Barrie, ON, we are here to help.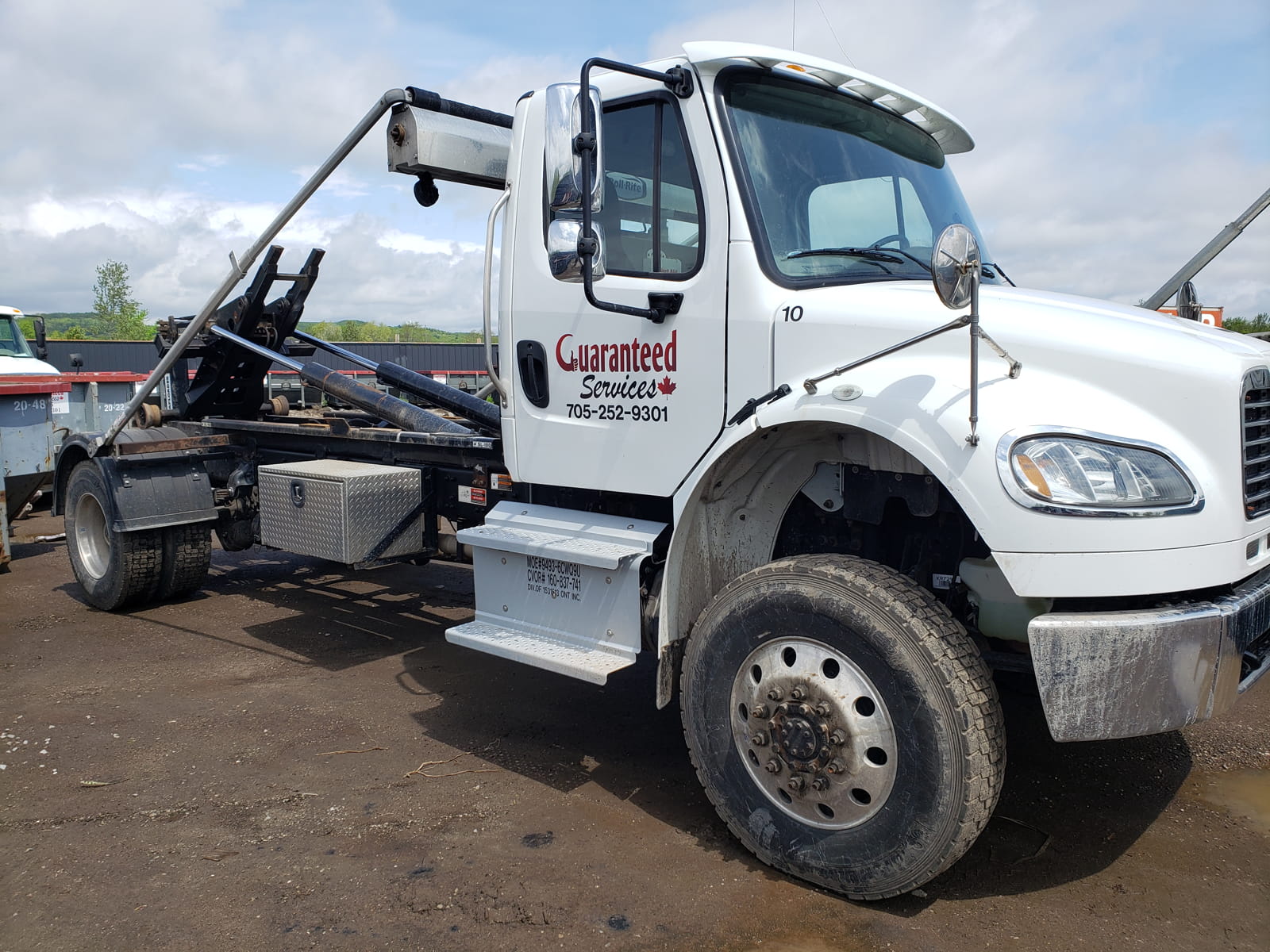 f you've ever been to a construction site before, you realize that there are a lot of leftover materials that need to be eliminated from the area. Otherwise, the project could get delayed and the safety of those working on the project could be compromised. If you're looking for a few construction bins to meet the waste removal demands of your next project, get in touch with us at Guaranteed Services. We can drop off and pick up our construction bins at job sites located throughout the Barrie, Ontario area. When you rent one of these bins from us, we will:
Schedule a time for drop off with you and place the bins you rent at predetermined locations on the job site
Pick up the construction bins when you are done with them
Take care of disposing of any waste that you put into the bins while you were working
When you rent construction bins from us, you really don't have to focus on anything else except getting your project done. The best part is that our waste removal services are complemented by reliable, professional service. At Guaranteed Services, we're here to make your life easier. When you reserve a few construction bins for your next project, please let us know how many bins you will need, what size you will need them to be, and how long you will use them for. We will then provide you with an accurate quote and answer any questions you might have about our rental process. For more information on construction bins, contact us today.
FAQs About Construction Bins
Understandably, you might have questions about construction bins and our rental process here at Guaranteed Services. We are always more than happy to answer any queries that you have so you can proceed with confidence. You have enough on your mind with your construction project. We don't think you should spend time worrying about what to do with the waste and debris. Here are a few common questions about construction bins that can help you move forward.
Are construction bins only suitable for large construction projects?
Our construction bins come in various sizes, from 10 cubic yard bins up to 40 cubic yard bins. The smaller sizes are ideal for smaller construction projects, such as DIY home remodeling and small
renovation
projects.
What happens if we fill it up and still have more waste?
Just give us a call to pick up the construction bin and replace it with another one. We'll dispose of the materials, and you'll be all set to fill another one.
What happens if we need the construction bins longer than we thought?
Give us a call to arrange a longer rental term. We will go over any additional charges.
I'm worried that construction bins will damage my driveway or parking lot. Can you avoid that?
We place wood under touch points of any construction bins we deliver to protect the surface under it, whether that is a driveway, parking lot, or sidewalk in Barrie, Ontario.
Is there any fine print in the contract that I should know about before proceeding?
There isn't any fine print. In fact, there isn't a contract! We are confident that you will be satisfied with our services, so signing a contract is unnecessary.
Provider of Roll-Off Bins for Your Commercial & Residential Projects
Make sure you're not throwing away any prohibited items.
Delivery and pick-up are available!
Similar Services We Offer: