Turn to us for high-quality, affordably priced fill removal bins.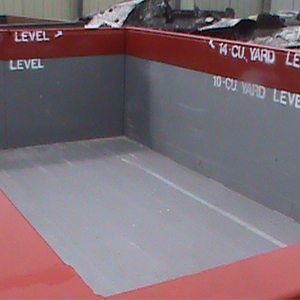 If you have any experience in the construction industry, you're probably familiar with fill, or the earthen material that is used to fill holes and depressions. Sand, gravel, aggregate, and clay are all examples of fill, and you may be dealing with them during the course of your project if you are a contractor. But when it comes to working with construction fill, you need to be able to dispose of it properly when the time comes. Turn to our team at Guaranteed Services for the fill removal bins you are looking for.
Our owner and founder has been in the waste removal industry for more than two decades, so we have extensive experience helping contractors and other professionals in the construction industry with their needs. When we provide our fill removal bins, we will be sure to deliver them to your location on time, as well as haul them away safely once you are finished with them. You can rest assured that our fill removal bins are of the highest quality, so you can trust that they will meet your needs.
Furthermore, we are proud to offer affordably priced fill removal bins in the Angus, Ontario area. Our pricing is straightforward, and we won't tack on additional fuel, environmental, or administrative fees later on. The price you see is the price you get when we offer you a quote.
If you need fill removal bins for a construction project in Angus, don't hesitate to contact us and book a bin today.
---
At Guaranteed Services, we offer fill removal bins in Barrie, Innisfil, Elmvale, Midland, Angus, Orillia, Wasaga Beach, Midhurst, Coldwater, Shanty Bay, and Craighurst Ontario.