Keep your construction projects on time and on budget with our construction waste bins.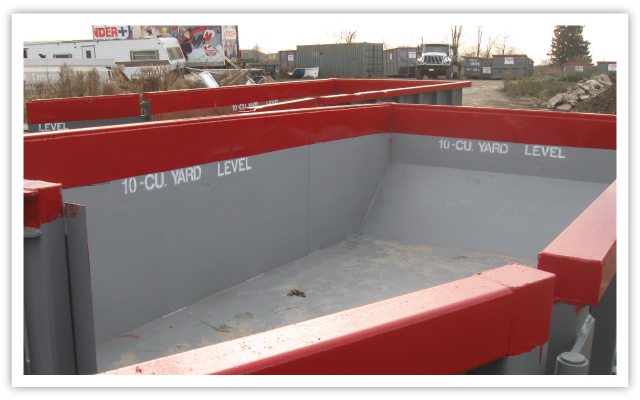 When it comes to completing a construction project on time and on budget, there is no such thing as an acceptable setback. The last thing you need is construction waste getting in your way or taking up valuable time to dispose of. Here at Guaranteed Services, our construction waste bins are the best solution, with a variety of sizes and services to accommodate any size project you might encounter in the Angus, Ontario area.
We make it easy to plan your project with the expenditure for construction waste bins worked into your bid. When we give you a quote based on the size and number of bins you've determined for the project, it is inclusive of all fees. We don't tack on fuel costs, environmental fees, or administrative charges after the fact that you haven't allocated for in your budget. As long as the scope of your project doesn't change requiring additional construction waste bins, a different size, or a longer term, you can be confident that the price you've received is exactly what you'll pay. You can expect prompt and professional service that will keep your project on track.
If you have any questions or would like assistance determining the right size for your project, don't hesitate to contact us. You can also reserve construction waste bins in advance by giving us a call, and we'll have your bin delivered where and when you need it.
---
At Guaranteed Services, we offer construction waste bins in Barrie, Innisfil, Elmvale, Midland, Angus, Orillia, Wasaga Beach, Midhurst, Coldwater, Shanty Bay, Stayner, and Craighurst Ontario.