Our waste bin rentals can fit any Orillia remodeling project.
Watching home improvement shows can spark your desire to refresh and revitalize every inch of your current home. However, something that those shows often glamorize is the end product. The lesser-known details, such as timelines and construction work, are often glossed over so that the focus can be on the after, rather than the before. When you get the itch to redecorate or remodel your home somehow, one of the most important things you should do before you start demolition is make sure you have your waste bin rentals set up.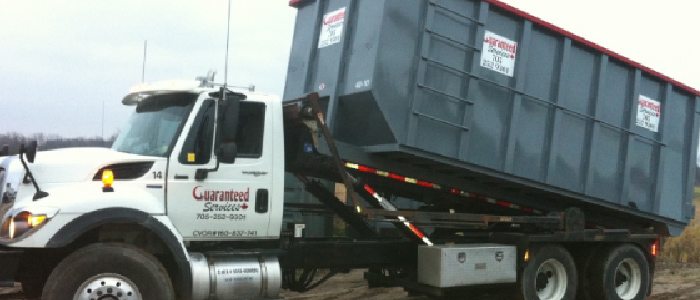 Waste bin rentals are a key part of any Orillia, Ontario remodeling job because it doesn't take much to overflow a standard city garbage can. Here at Guaranteed Services, we have a wide variety of waste bin rentals, so you can be sure to find one that will fit your needs as well as your budget. We offer everything from small, one-day waste bins to large roll-off dumpsters that can stay in place for several days. No matter which option you choose, we will drop the bin off at your desired location and come get it when you are through using it, making the disposal process as simple as possible for you!
Once your waste bin rentals have been removed, you can get down to the fun parts of remodeling your home! If you would like to learn more about the types, sizes, and varieties of waste bin rentals that we offer here at Guaranteed Services, please give us a call today. We would love to help you find the right option for your next project.
---
At Guaranteed Services, we offer waste bin rentals in Barrie, Innisfil, Elmvale, Midland, Angus, Orillia, Wasaga Beach, Midhurst, Coldwater, Shanty Bay, Stayner, and Craighurst Ontario.