Same-day waste bins can benefit Orillia residents completing many different projects.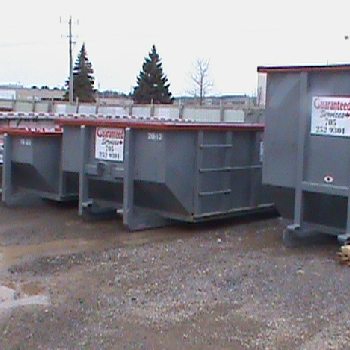 It seems like most everyone these days is looking to downsize the number of things they own, declutter their home, or just streamline their possessions to only include stuff they really use. If you know you have a lot of items you want to dispose of, our team here at Guaranteed Services wants to help you get your excess items hauled away in the easiest way possible for you with a same-day waste bin. Same-day waste bins are great for all kinds of projects, especially some of these:
You don't have access to a truck/trailer. Hauling stuff to the garbage dump is not a pleasant task, especially if you have lots of large items. When you need to clear a space, or complete a project, we can help you avoid calling up your friends or family and asking to borrow their vehicle.
You know your project can be completed in one day. Many projects are going to last longer than a day, and we have dumpsters for those instances, too. However, if you know that your project will overflow your regular waste bins and will only last a day, a same-day waste bin is the way to go!
You're looking to save time. Same-day waste bins are delivered and picked up at the address of your choosing. It is not only cost-effective, but also a real time-saver, since you won't be the one hauling garbage or debris all over town! You can simply complete your task and be done! We will take care of the waste bin.
If you're looking to do any kind of landscaping, remodeling or deep decluttering of your Orillia, Ontario home or office, we want to help you. Give us a call and see for yourself if a same-day waste bin is the best option for you. We look forward to hearing from you!
---
At Guaranteed Services, we offer same-day waste bin in Barrie, Innisfil, Elmvale, Midland, Angus, Orillia, Wasaga Beach, Midhurst, Coldwater, Shanty Bay, Stayner, and Craighurst Ontario.