Our mini bin rentals are a convenient and cost-effective solution for smaller projects.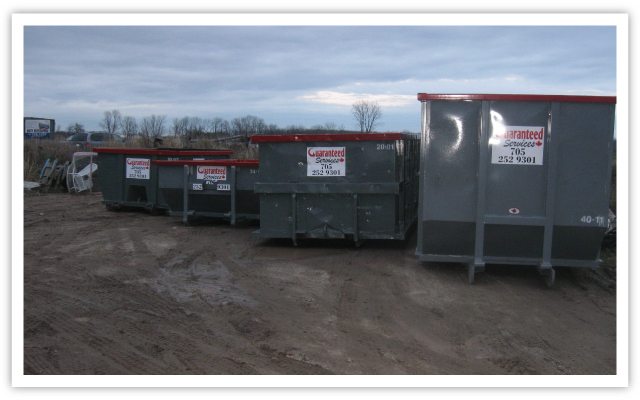 Although dumpsters and other large roll-off waste containers are useful, they can also be too large for certain projects. If you only have a small amount of waste to dispose of, why waste money on a massive container that won't even be half-filled? At Guaranteed Services, we're working to make life easier for people in this boat by offering mini bin rentals.
We deliver flexible and customizable waste disposal solutions to those located in Midland, Ontario and much of the surrounding area. You can count on us to deliver a mini bin when you're working on a minor remodeling project, cleaning out your home, or having a small roofing job done at your property.
If you're not sure whether a mini bin or a traditional container would be a better fit for your project, contact us. We'll talk to you about the scope and determine about how much debris will be produced. From there, we'll make a recommendation based on what you really need. Our pricing structure is based on the size and contents of the bin, so you'll get the best deal by talking to us about options. We'll always make sure you're completely satisfied with the service we provide and that your bin meets your expectations and project needs.
Our mini bin rentals are a convenient and cost-effective solution for smaller projects. When you finish the job, we'll arrange for the pick-up of the bin and disposal of its contents. Our technicians will show up on time and take the time to protect your property from damage while placing the bin. If you have questions or would like to request an estimate, give us a call.
---
At Guaranteed Services, we offer mini bin rentals in Barrie, Innisfil, Elmvale, Midland, Angus, Orillia, Wasaga Beach, Midhurst, Coldwater, Shanty Bay, and Craighurst Ontario.