Our team offers convenient dumpster rentals to help you keep your project running smoothly.
When planning a construction or renovation project, one key thing you'll need to consider is how to deal with the waste material. The construction process inevitably creates waste, and you'll need a safe place to contain that excess material until it can be transported to the proper disposal facilities. Fortunately, our team at Guaranteed Services is here to help you solve this problem with our dumpster rentals. You can simply rent a container for the duration of your project and then have our team come haul it and its contents away when you are finished.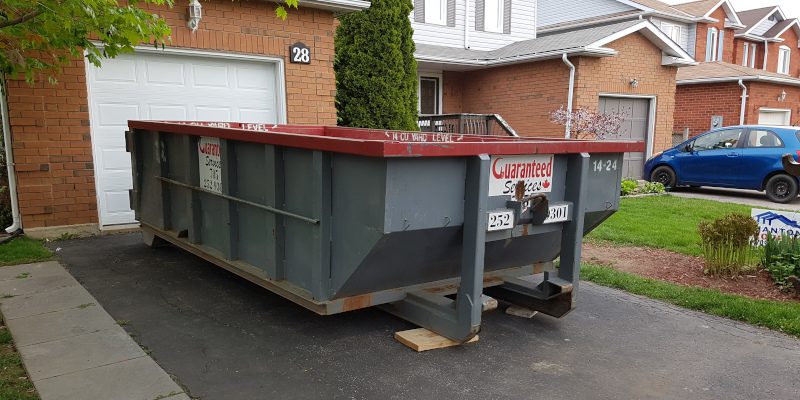 If you want to use our dumpster rentals for your project, all you will need to do is give us a call and tell us which container you want, for how long, and when you'll need it to be delivered. If you aren't sure how large of a container you need, our experts can help you figure it out based on your project specifications. Once you've provided us with those details, we will deliver your dumpster to the worksite. Then, after your project is finished, you can call us again to have us take it away. The process couldn't be easier, and we encourage you to give it a try for yourself.
We are proud to serve the community here in Midland, Ontario, and we want to help you do what's best for your project. If you are interested in our dumpster rentals, simply give us a call to find out how to get stared.
---
At Guaranteed Services, we offer dumpster rentals in Barrie, Innisfil, Elmvale, Midland, Angus, Orillia, Wasaga Beach, Midhurst, Coldwater, Shanty Bay, Stayner and Craighurst Ontario.