Our front-load bin rentals are high quality and reasonably priced.
Do you anticipate that your upcoming project will produce a lot of garbage and other waste? Odds are that you don't have the proper bins to hold the sheer amount of waste you are expecting, so it's important to make the proper arrangements beforehand. Turn to our team at Guaranteed Services for front-load bin rentals in Innisfil, Ontario. We offer a variety of bin sizes, and each of our bins is high quality and reasonably priced.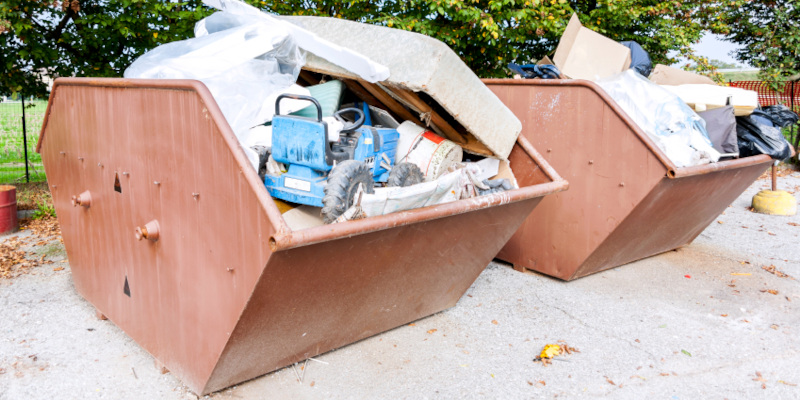 Our front-load bin rentals are designed for convenience with their high capacity, maneuverability, and tight lids. They shouldn't give you any trouble as you use them, and you won't have to worry about pests getting inside or foul odours. In addition, we make sure to inspect our bins before we rent them out, so you can be assured they will perform as needed.
Our bins are also excellent for a variety of purposes. If you're a contractor, landscaper, or DIYer, our bins can hold everything from roofing and building materials to organic waste, household junk, and more. Just tell us about your project when you contact us, and we will help you determine whether a front-load bin is right for it. We'll also help you select the right bin size if you aren't sure how much space you will need for all the waste.
We have been in this business for many years, so you can trust that we know a thing or two about front-load bin rentals and the needs of our customers. Contact us today to schedule your rental.
---
At Guaranteed Services, we offer front-load bin rentals in Barrie, Innisfil, Collingwood, Orillia, Wasaga Beach, Angus, and Midhurst, Ontario.