We offer front-load bins of various sizes for your waste disposal needs.
Being able to dispose of garbage and other waste in the proper manner is very important for your home or business and the environment. But when you have a large project that requires more space for garbage than your own bins can handle, you'll need to rent something that can handle a larger volume of waste. Our team at Guaranteed Services is happy to assist you with your needs, as we can provide front-load bins of various sizes to suit your project.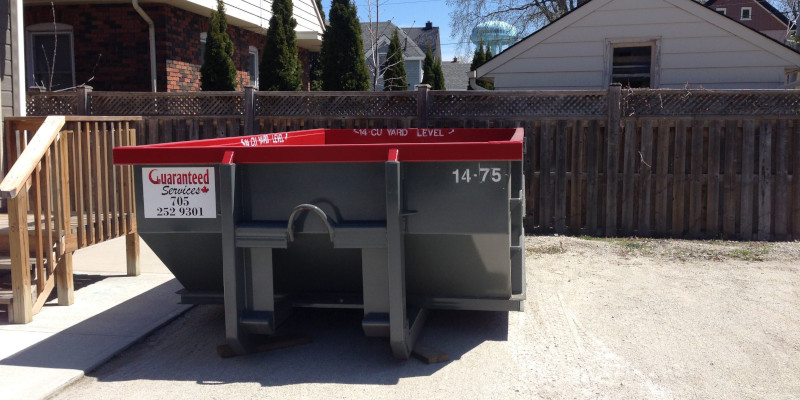 There are a lot of projects that may require you to rent one or a few front-load bins. For instance, landscaping your yard will produce a lot of organic waste you need to take care of. Or maybe you're deep cleaning your home and need somewhere to hold all the junk you're not keeping. Maybe you're a roofer replacing a client's shingle roof or a contractor who is doing some demolition for a job. Whatever the situation is, we are confident we have the right front-load bins for your needs.
Our bins come in many sizes, so whether you need one that is as small as 10 cubic yards or as large as 40, we can accommodate you. In addition, we understand that you may be unsure which size is right for your project. Contact us, and we'll help you make the right choice before collecting your deposit and scheduling your delivery.
If you need front-load bins for an upcoming project in Innisfil, Ontario, don't hesitate to reach out to us today.
---
At Guaranteed Services, we offer rentals of front-load bins in Barrie, Innisfil, Collingwood, Orillia, Wasaga Beach, Angus, Shanty Bay, Midland, Elmvale, Stayner, and Midhurst, Ontario.
Similar Services We Offer: