We are happy to show you that our prices for bin rentals are very competitive.
There are a multitude of situations in which bin rentals come in handy. Whether you are doing a property cleanup project, new construction, or a renovation, you will have waste and debris that need removing. Instead of waiting until the end of the project, which makes your Elmvale, Ontario job site untidy and potentially dangerous, call on us at Guaranteed Services to discuss our bin rentals.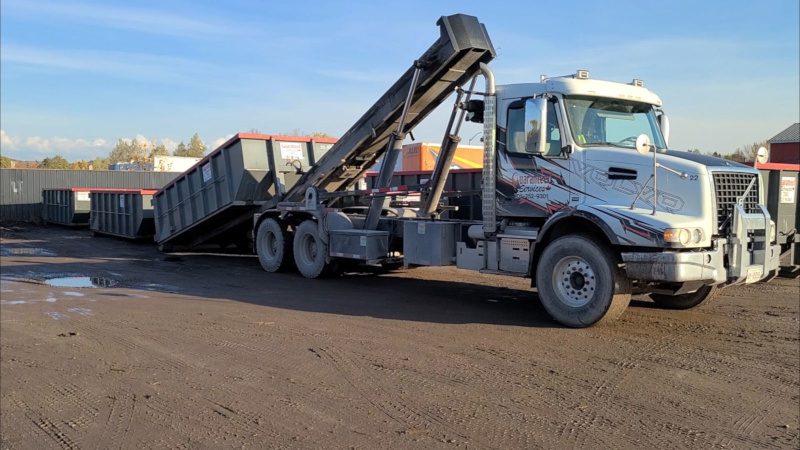 When you call to reserve a bin, we go over selecting the right size and how the process for bin rentals works. We provide a quote based on where we will be delivering the bin, the size of the bin you desire, and the type of material you plan to put into the bin. By getting all the necessary information, we can give you an accurate quote that you can be confident won't increase later because of add-on charges. While bin rentals from other companies may have fuel charges, environmental fees, and administrative fees added on afterward, that's not how we operate. No surprises means you'll know up front that our bin rentals are competitively priced.
We are happy to work with you for the most common situations for bin rentals, as well as unique ones. Don't hesitate to ask us about special circumstances, such as estate cleanup, a vacated tenant who left behind a mess, or a downsizing project. We are happy to help you achieve a successful project by taking debris, scrap building materials, and demolished materials out of the way. Call today to learn more!
---
At Guaranteed Services, we offer bin rentals in Barrie, Innisfil, Collingwood, Orillia, Wasaga Beach, Angus, Elmvale, Stayner, Midland, Shanty Bay, and Midhurst, Ontario.
Similar Services We Offer: