Mini bin rentals are the ideal solution for space limitations or minor projects.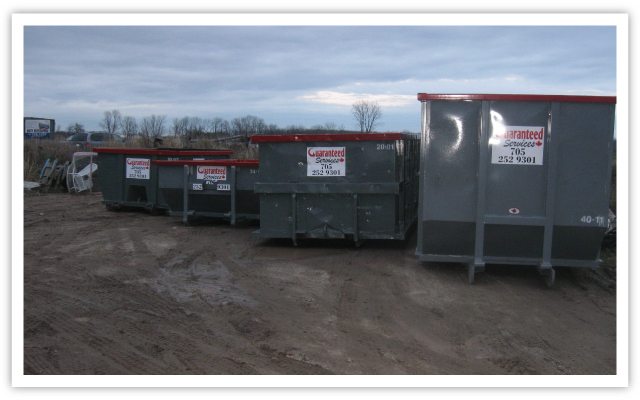 If you have a project you are getting ready to start in the Angus, Ontario area that will produce more debris than you can safely transport from the jobsite in your work truck, you may be fearing you'll be stuck renting a large waste bin that will take up a ton of space and be overkill for your project. The good news is that here at Guaranteed Services, we understand that small projects don't need such a large solution. Our mini bin rentals are the answer when a smaller bin makes more sense, such as for a minor remodeling project or reroofing a smaller home.
Everything else about our mini bin rentals is the same. We still deliver and pick up the bin, taking care to place wood under the bin's touch points to protect your yard or driveway from damage. If it turns out that you have more debris remaining, we can dispose of the contents and bring it back to you. Our mini bin rentals do include disposal, although we cannot accept hazardous materials.
Our mini bin rentals are also an ideal solution if you do not have space for a standard size waste bin, even though you anticipate more debris and will need us to swap out the bin one or more times. We are happy to work with you to determine the right size bin for your needs, considering the scope of your project and the available space.
If you have any questions about our mini bin rentals or would like to make a reservation, don't hesitate to contact us.
---
At Guaranteed Services, we offer mini bin rentals in Barrie, Innisfil, Elmvale, Midland, Angus, Orillia, Wasaga Beach, Midhurst, Coldwater, Shanty Bay, Stayner, and Craighurst Ontario.