Our goal is to make the process of dumpster rentals go as smoothly as possible.
Just about everyone has seen or used a dumpster in their lifetime, and the presence of one on a job site can be very useful. Many businesses rely on dumpsters for trash disposal, but these dumpsters remain in place on a long-term basis. At Guaranteed Services, we take a different approach to waste storage and disposal for those in and around Angus, Ontario. We offer short-term dumpster rentals to accommodate situations in which property owners, construction managers, landscapers, and contractors might need a place to put waste and debris. By providing this short-term rental option, we can accommodate clients who only need a dumpster in place for a certain length of time.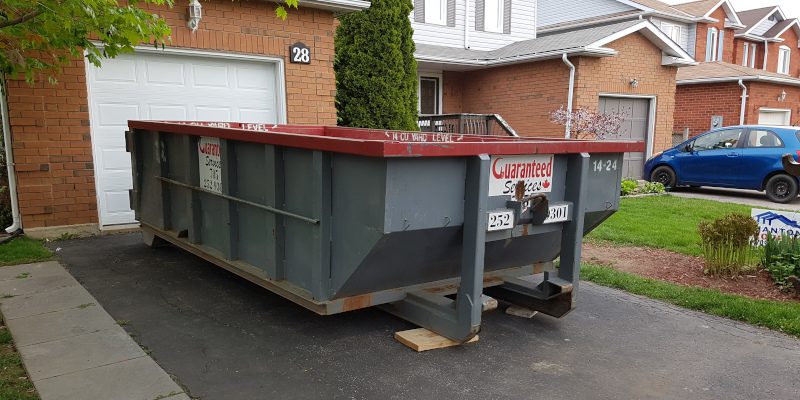 No matter why you might need a dumpster, you can count on us to provide what you need in an efficient manner. Our goal is to make the process of dumpster rentals go as smoothly as possible. When you contact us, we'll start by discussing the dumpsters we have available, including the sizes of each unit. If you're not sure of the proper size for your project, our team members can make recommendations. The next step is arranging for a drop-off date. On that date, we'll deliver the dumpster to your property so you can start filling it up. When it's full or the project is complete, contact us again and we'll return to take it away.
Our quotes for dumpster rentals are accurate and transparent. When we give you a quote, we won't add any administrative fees or surcharges. The cost also includes the disposal of the dumpster's contents, as long as what's inside meets our safety regulations. Call us to learn more.
---
At Guaranteed Services, we offer dumpster rentals in Barrie, Innisfil, Elmvale, Midland, Angus, Orillia, Wasaga Beach, Midhurst, Coldwater, Shanty Bay, Stayner and Craighurst Ontario.