We provide full-service bin rentals to make your project a success.
Any construction project, renovation plan, or property cleanup effort will generate a lot of waste. All that waste needs a designated place to go or else you risk potentially injuring your crew members or damaging the new or existing structure you're working on. We at Guaranteed Services want to help you ensure that your project goes smoothly, and to that end we provide bin rentals. Our bins provide the perfect place to collect all your trash and get it out of the way and are available in a number of different sizes to match the scale of your project.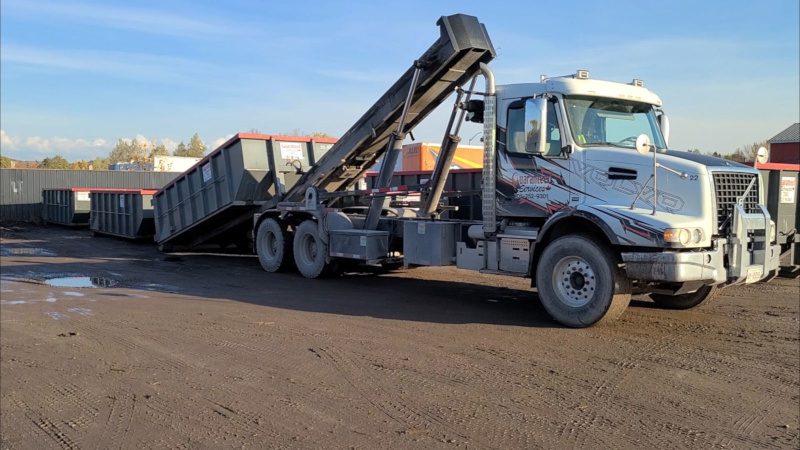 Here at Guaranteed Services, we are proud to serve the Angus, Ontario, community, and we are committed to meeting your specific needs. When you call to reserve one of our bin rentals, we make arrangements for one of our delivery drivers to meet with you to discuss the payment process and make sure that your bin is placed in the right spot. Once that's settled, we will place the bin, make sure everything is secure, and make plans to pick up the full bin and take it away when your project is complete. We know that any large-scale construction, renovation, or cleanup project has enough moving parts to worry about without having to handle waste disposal yourself, so our team will take care of it for you as part of our bin rental package.
Whatever kind of project you are working on, it is sure to generate trash that will need to be contained and disposed of when the work is done. If you haven't secured the means to do that yet, call our team at Guaranteed Services today to learn more about our bin rentals.
---
At Guaranteed Services, we offer bin rentals in Barrie, Innisfil, Collingwood, Orillia, Wasaga Beach, Angus, Elmvale, Stayner, Midland, Shanty Bay, and Midhurst, Ontario.
Similar Services We Offer: