Our owner and founder has been working in the waste removal industry for over 20 years.
If you need a waste removal bin for a construction or renovation project or on a long-term basis, we've got you covered. At Guaranteed Services, we rent out waste bins in the Barrie, Ontario area and are committed to providing you with friendly, reliable service.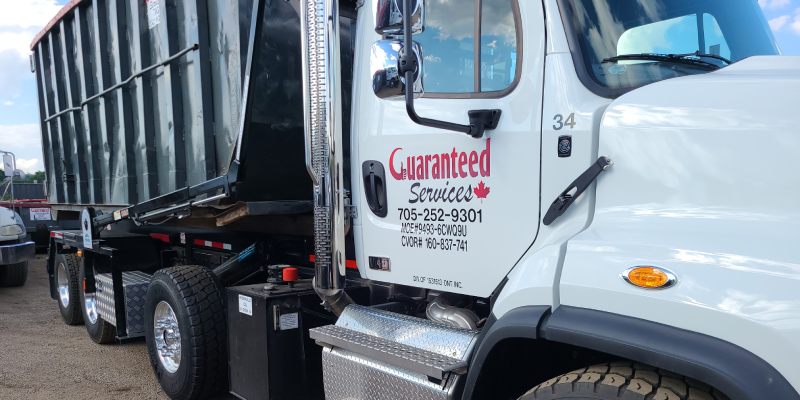 We realize that every location's waste removal needs will be different. For this reason, our waste removal bins come in a variety of different sizes. For example, if your commercial location is looking for a front load bin, we have four cubic yard, six cubic yard, and eight cubic yard bins to offer. Not only do we realize that your waste removal needs will be unique, but we also recognize that determining what size bin you will need can be difficult. Due to this, we will help you determine what bin is right for your needs when you reach out to us.
One of the main things that sets our waste removal services apart is the fact that we stand by our prices. When we provide you with a quote, we won't tack on environmental, fuel, and administrative fees later on. Plus, we're so confident that you will be happy with the quality of our services that we won't make you sign a contract.
Contact us at Guaranteed Services today to find out more about our waste removal services in Barrie, Ontario and the surrounding areas. We will route your call immediately to our dispatcher and respond to your voicemail or email within a 30-minute period.